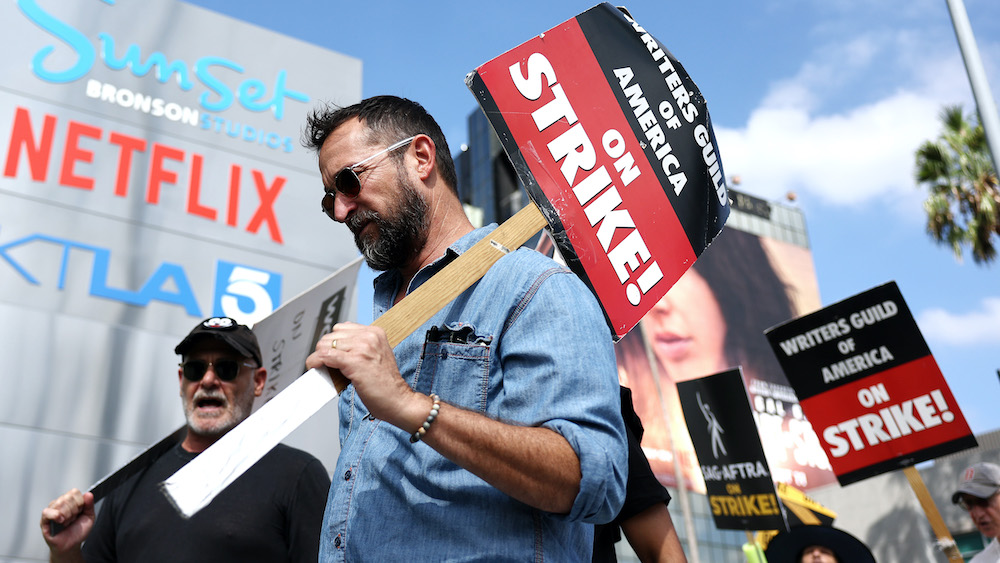 Negotiations between the Writers Guild of America (WGA) and the Hollywood studios continued into Friday night as questions swirled around town regarding whether a deal had been reached or if talks had once again broken down.
There is no word yet on a potential deal, but insiders with knowledge of ongoings in the room say there is momentum on both sides to find a resolution that will end the 144-day writers strike.
Multiple sources confirmed to Variety that, as of publication time, the WGA's and Alliance of MOtion Picture and Television Producers's (AMPTP) negotiation committee members were still in talks at the table in Sherman Oaks, alongside four top entertainment CEOs who have spent three days in the room now: Disney's Bob Iger, Warner Bros. Discovery's David Zaslav, NBCUniversal's Donna Langley and Netflix's Ted Sarandos.
It is understood the four CEOs in the room held a call with some of their counterparts at other companies at some point Friday.
The WGA has been on strike since May 2. Actors guild SAG-AFTRA joined the writers union on the picket lines July 14 following its own inability to reach a new contract with the studios.
Key points that have prevented the WGA and AMPTP from inking an updated deal include disagreements on generative AI in the creative process, mini writers rooms, and streaming residuals.
More to come…