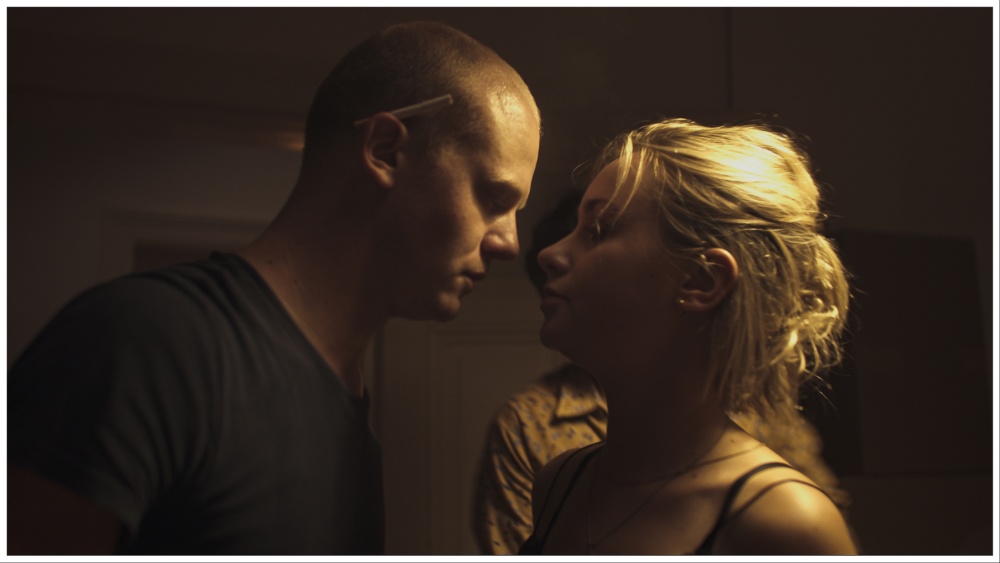 Beta Cinema has closed the first deals on tragicomedy "One Last Evening," the inventive debut feature film from up-and-coming German director Lukas Nathrath.
The Munich-based sales agency discovered the film at the Locarno Film Festival last year, where it screened in the Works-in-Progress section, and took the main prize, the First Look Award.
The film has been sold to Filmwelt for Germany and Austria, September Film for Benelux, Aurora Films for Poland and Discovery for the former Yugoslavian territories.
"One Last Evening" ("Letzter Abend") draws a poignant and humorous portrait of Generation Y. The film, which is set during the pandemic, centers around a dinner party hosted by a young couple as they prepare to move from Hanover to Berlin.
Lisa is an on-the-rise doctor bracing herself for a new position; Clemens is a talented but unsuccessful singer-songwriter crippled by self-doubt. To say goodbye, they host a dinner party in their now-empty flat. But good friends cancel — and uninvited guests show up. As the attendees begin to compare each other's achievements, the evening gradually escalates, leading to an emotional breakdown that exposes misunderstandings, rivalries, animosities and anxieties.
The film had its premiere in the Tiger Competition at the International Film Festival Rotterdam, and won the best director award at the Max Ophüls Preis film festival.
The cast features emerging young German actors Pauline Werner, Nikolai Gemel, Isabelle von Stauffenberg, Valentin Richter, Julius Forster, Nils Rovira-Muñoz, Amelle Schwerk and Pascal Houdus, along with experienced theater actor Susanne Dorothea Schneider and Sebastian Jakob Doppelbauer ("Biohackers," "The Legend of Wacken"), who plays Clemens.
Doppelbauer also co-wrote and co-produced the film alongside Nathrath.
Nathrath studied directing at the Hamburg Media School. His graduation film, "Kippa," screened at more than 50 international film festivals, received the Studio Hamburg Young Talent Award, and the European CIVIS Media Prize.
He was one of the seven talents selected for German Film's "Face to Face" showcase at this year's Berlinale. He is developing several feature film projects, including a new collaboration with Doppelbauer and the team behind "One Last Evening," which will be a blend of dark comedy and psychological thriller.
"We are thrilled to announce first deals for 'One Last Evening' today," said Thorsten Ritter, exec VP, acquisitions, sales and marketing at Beta Cinema. "Lukas Nathrath not only proves his outstanding directing talent, but also opens the doors to an interesting world for us, granting us an evening with the open-minded, ambitious, competitive and maybe obsessively self-aware Generation Y. Audiences can look forward to a rewarding evening at the movies."
"One Last Evening" was lensed by Philip Jestädt ("Die Discounter"), and edited by Silke Olthoff ("Rammbock," "Goliath96," "Sleep"). Lucie Bates ("Go For Zucker!," "Hanna," "Effie Briest") created the costumes, and the songs performed in the film were composed and performed by Doppelbauer.
Nathrath and Doppelbauer started off the production independently, but soon were joined by producer Linus Günther from Klinkerfilm. Post-production was enabled with the support of Nordmedia, local sponsoring and the Cinegrell First Look Award.