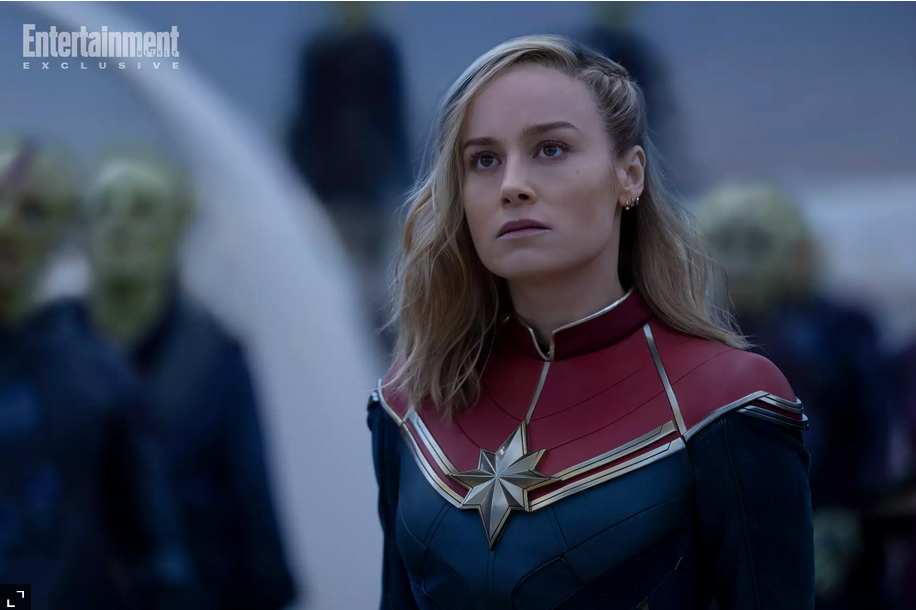 Marvel Studios may have a problem on their hands.
Just days before the film is set to debut in theaters, box office projections show that The Marvels could be heading towards disaster.
The sequel to 2019's Captain Marvel was previously tracking towards a $75-80 million dollar opening. Now, however, prognosticators say that the film will open to a total closer to $60 million stateside.
Some tracking services, such as Quorum, have even lowered their lowered their estimates to $50 million.
A New Low For Marvel?
An opening that low would be a devastating number for a Marvel film with a budget of over $200 million.
The opening would be the lowest since 2015's Ant-Man and would be even lower than November 2021's Eternals.
Overseas, the projections for The Marvels aren't looking much better. The film is currently looking at an $80 million debut at the foreign box office, which would give it a global total of $140 million.
That number would be lower than both Eternals ($160 million) and Black Widow ($148 million), both of which were released in the direct aftermath of the COVID-19 pandemic.
Presales for The Marvels currently sit at $5 million, which would put the film on pace with The Flash. If preview numbers on Thursday aren't strong, The Marvels opening weekend could plummet to $40 million.
Why Is 'The Marvels' Struggling?
Should The Marvels open to such disastrous numbers, plenty of ink will be spilled about the end of Marvel's box office dominance and "superhero fatigue."
Others will point to the ongoing SAG-AFTRA strike as the reason for the film's disappointing box office results. The Marvels will star not only Brie Larson, but Iman Vellani, Teyonah Parris, and Samuel L. Jackson. Because of the strike, The Marvels has been bereft of its star power in the lead-up to the film's release.
Disney Releases Last-Minute Trailer
In a last-minute attempt to drum up anticipation for the film, Disney released a final trailer for The Marvels yesterday.
The trailer not only attempted to connect the story of the film to that of Captain America, Iron Man, and Thanos, but it also featured the first real look at The Marvels villain Dar-Benn (Zawe Ashton).
While Captain Marvel was able to bring in $153.4 million domestically in its opening weekend and $456.74 million worldwide, we are clearly in a new era at the box office. Should the film fail, all eyes will turn to Marvel to see what they do next.
Thanks for visiting MickeyBlog.com! Want to go to Disney? For a FREE quote on your next Disney vacation, please fill out the form below and one of the agents from MickeyTravels, a Diamond-Level Authorized Disney Vacation Planner, will be in touch soon! Also, thanks for reading!