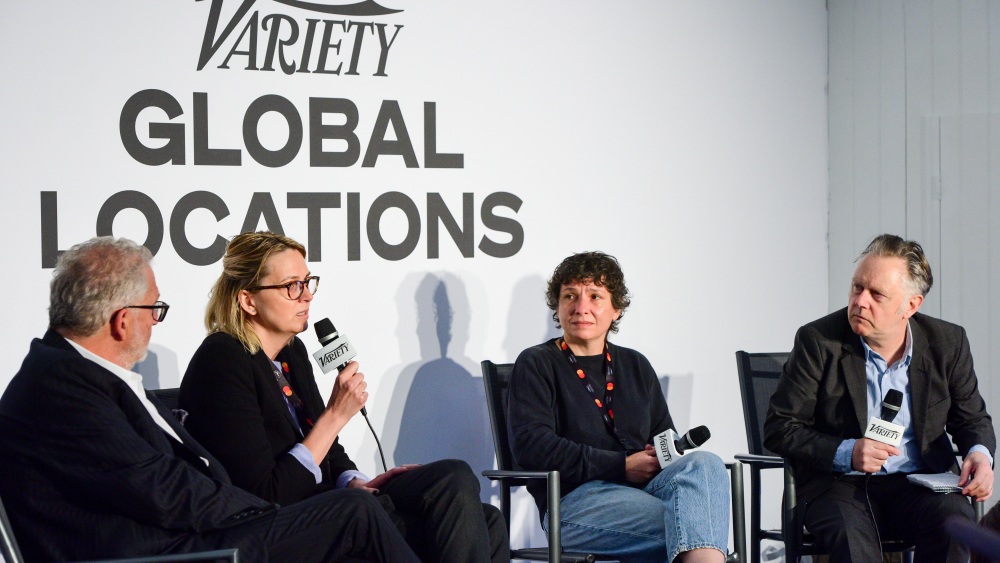 Poland remains a hot spot for international productions, from Netflix's massive video game adaptation "The Witcher" to the "Hunger Games" prequel "The Ballad of Songbirds & Snakes," the country continues to draw in big names for future blockbuster productions.
"We've been operating in Poland on television for many years in Warsaw, but on feature films, we started last year to do two English language, American-style productions," explained Martin Moszkowicz, chairman of the executive board at Constantin Film at Variety's Locations panel at the American Pavilion. The first of the two was Amazon's "Perfect Addiction," which was shot almost exclusively in Kraków. The second film, "In the Lost Lands" starring Milla Jovovich and Dave Bautista, is based off a George R.R. Martin's book of the same name. Moszkowicz was utterly wowed by the technology used by director Paul W.S. Anderson revealing that this picture was shot 98% on stage using the unreal engine. The scifi thriller will also be set on another planet in the future.
Moszkowicz was joined by producer Klaudia Śmieja-Rostworowska, head of film production and development at the Polish film Institute Kamila Morgisz and Variety's Leo Barraclough for a discussion about about the ins and outs of filming in Poland.
Part of the success of Polish productions is attributed to the country's production teams. "We have this mixture of Polish Ukrainian teams at the moment that helped us actually to expand more and more so we are able to produce and to service more on the Polish market," shared Morgisz.
"Poland has a lot of huge advantages over all other countries in the region, in terms of locations crews, dedication," Moszkowicz agreed. "There's lots of things that are unique to Poland."
These were just some of the many factors that influenced major film productions like "The Hunger Games" prequel. "You're gonna see one of the final scenes [in the film]," Śmieja-Rostworowska hinted. "[It takes] place in Centennial Hall.
Kraków is one of the leading regions of Poland that provides a plethora of filming locations. "Our location as a country gives us also [the] possibility to bring equipment from wherever place you need it from," said Morgisz. "Kraków does have this variety of locations that you can find basically [everything]."
Watch the full conversation above.