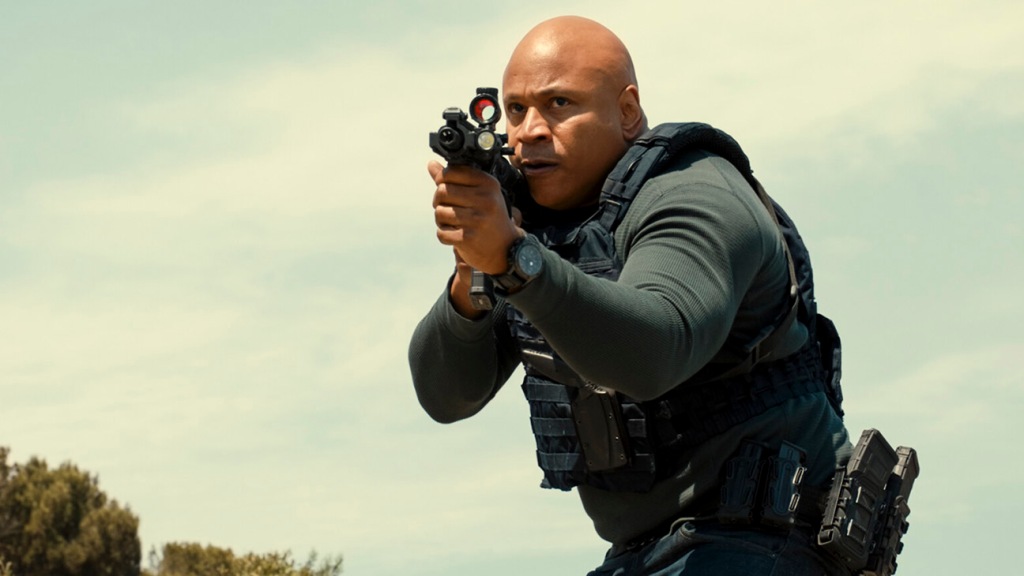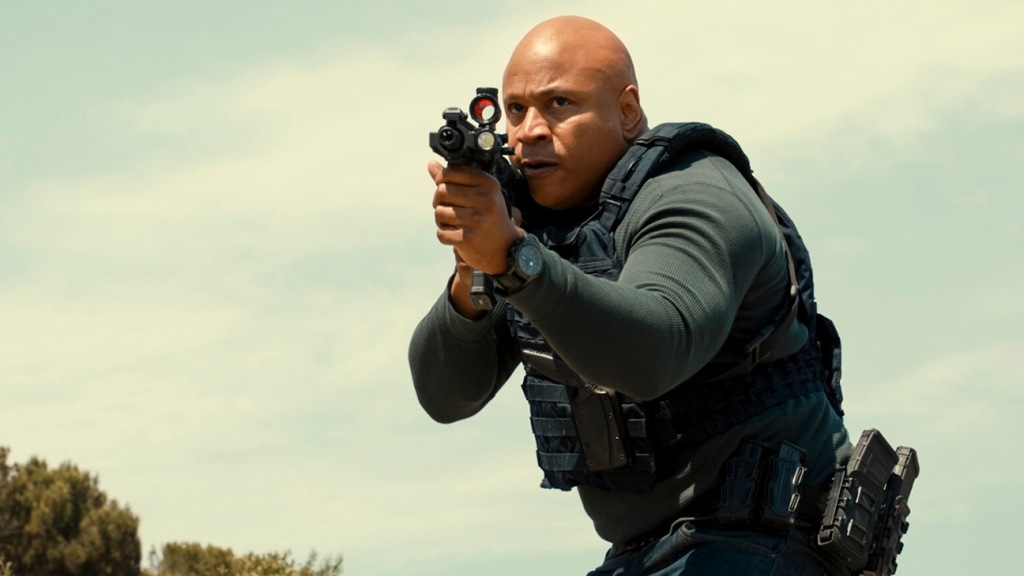 [This story contains spoilers for the second season finale of NCIS: Hawai'i.]
The season two finale of NCIS: Hawai'i introduced — or rather, re-introduced — a character who will join the cast next season.
In the episode, Jane Tennant (Vanessa Lachey) and Kate Whistler (Tori Anderson) find themselves under attack in Venezuela — until an unseen ally comes to their aid. Jane's phone rings, and a very familiar voice is on the other end: Sam Hanna (LL Cool J), last seen in the Moroccan desert in the series finale of NCIS: Los Angeles on Sunday night.
After Tennant thanks him for the overwatch, Hanna says he was "in the neighborhood" and thought he could lend a hand. "You just happened to be in Venezuela?" she asks.
"Morocco, actually, but hey — what's a few borders and an ocean, anyway?" he replies.
The cameo in the finale won't be a one-off: LL Cool J will join the cast of NCIS: Hawai'i in a recurring part in the 2023-24 season, reprising his role as Hanna and continuing his 14-year run in the NCIS franchise. Monday's season finale marked his second appearance on the show, following a crossover involving all three NCIS series earlier this season.
"All of us at NCIS: Hawai'i have been huge fans of LL Cool J for years and couldn't be more thrilled or honored to be adding his spectacular talent to our ohana for season three," executive producers Matt Bosack, Jan Nash and Christopher Silber said in a statement.
Added Lachey, "One of the most beautiful things about working on NCIS: Hawai'i is the show's ability to bring the franchise together. We have had so much fun spreading the aloha to NCIS and NCIS: LA with the triple crossover. Now, we have the amazing opportunity to bring Sam Hanna to Hawai'i to help the island solve some cases and maybe have a few laughs in the process. Welcome to the ohana, Todd! It's going to be a fun ride!"