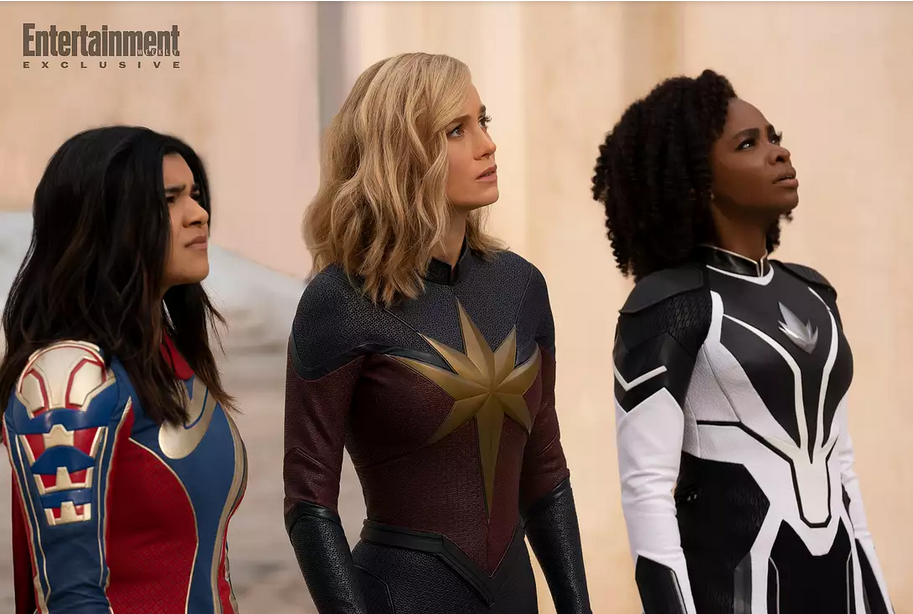 Before agreeing to join the Marvel Cinematic Universe (MCU), director Nia DaCosta reached out to former Marvel directors to see if joining the MCU was all it was cracked up to be.
In a recent interview with Vanity Fair, DeCosta revealed that she asked Chloe Zhao (Eternals), James Gunn (Guardians of the Galaxy), and Taika Waititi (Thor: Ragnarok) before accepting The Marvels directing job to get all the information she could.
"Are they going to kill me and destroy my soul? Is Kevin Feige a bad man?" she joked. "And they were like, 'No, he's just a good guy who was a nerd.'"
Leaning on Destin Daniel Cretton
Even as filming on The Marvels began, DaCosta was still reaching out to her fellow Marvel directors. On tough days, DaCosta would text Destin Daniel Cretton (Shang-Chi and the Legend of the Ten Rings) things like "I'm overwhelmed" and "I'm so stressed."
"Sometimes you'd be in a scene and you'd be like, 'What the hell does any of this shit mean?' Or an actor's looking at some crazy thing happening in space, and they're [actually] looking at a blue X. There were obviously hard days, and days where you're like, 'This just isn't working,'" she explained.
A Kevin Feige Production
The Marvels will see Carol Danvers, Kamala Khan, and Monica Rambeau form the franchise's newest superhero team. While DaCosta, who is a self-proclaimed comic book nerd herself, was excited to tell her own story, she had to balance her storytelling instincts with the broader Marvel picture.
"[The Marvels] is a Kevin Feige production, it's his movie. So I think you live in that reality, but I tried to go in with the knowledge that some of you are going to take a back seat."
"It was really great to play in this world, and to be a part of building this big world," she added, "but it made me just want to build my own world more."
The Marvels will hit theaters on November 10.
Thanks for visiting MickeyBlog.com! Want to go to Disney? For a FREE quote on your next Disney vacation, please fill out the form below and one of the agents from MickeyTravels, a Diamond level Authorized Disney Vacation Planner, will be in touch soon! Also, thanks for reading!