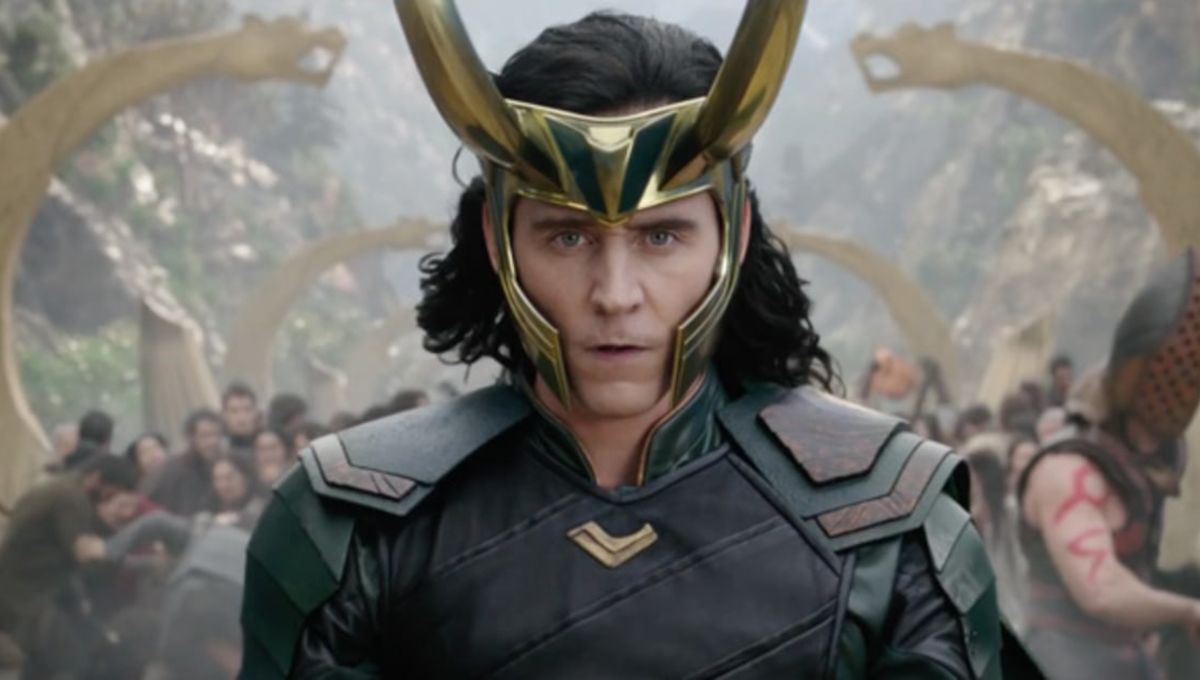 As Loki gets set to wrap up its second season tomorrow, fans have increasingly wondered how the story of the God of Mischief and the TVA will connect to the larger Marvel Cinematic Universe (MCU) story.
When Loki introduced the Kang He Who Remains in the series' first season, the show unveiled the next Thanos-level Marvel villain. Additionally, the actions of Loki and Slyvie unleashed the multiverse, which has played a prominent role in most of Marvel's Phase 4 films.
Still, the story of Loki, Mobius, and the TVA has largely played out, unencumbered by the rest of the MCU.
No Explicit Connection Between 'Loki' and 'The Marvels'
Interestingly, the second season finale of Loki will be released just as the Captain Marvel sequel The Marvels will hit theaters. According to Loki head writer, Eric Martin, however, the show's season finale won't necessarily be connected to the latest Marvel Studios blockbuster.
"There were never really conversations about having to sync up in a certain way," Martin says. "I think we just kind of told our story in the right way that things kind of sync up naturally. We've set something up that unfolds and will be part of the Marvel Cinematic Universe going forward."
Loki Season 2 has further delved into the story of Jonathan Majors' Kang, who is being primed as the next Marvel big bad. Despite the larger MCU implications, however, the show has managed to feel like its own world.
Living in Their Own Sandbox
Because the Loki team has been able to "live in our own sandbox," Martin doesn't believe that a potential third season of the show would need to exist under the newly created Marvel Spotlight banner.
"I think we've been able to pull the MCU towards us. And also honored where the MCU has been going," Martin notes. "So we've had a fair amount of freedom. I haven't really given thought to the Spotlight series. I have no idea what Marvel's planning on doing with that. But I think it's a cool idea!"
A Bright Spot in Marvel Streaming
While other Marvel Studios streaming series have struggled during production, Martin says that the production of Loki has always been positive.
When asked about the reports that Marvel will change how it makes television series, Martin pleaded ignorance.
"We've had a good experience on Loki, and worked really hard to make something lasting. I'm not sure how everything else [at the studio] works, but whatever needs to be done to make great stuff is what I hope happens."
While Loki's characters have yet to appear in other Marvel properties (outside of the God of Mischief), Martin insists he would be thrilled to see the characters pop up in other properties.
"I hope everybody steals our characters! That's a really special thing in being a part of the MCU, seeing other creators go, 'Oh wow, I love that character and want to use them in this story.' It's a great validation of the work we did to create our own world."
"But I also don't want to let any of them go," Martin adds with a grin. "I want to keep writing them forever."
Loki is currently streaming on Disney+.
Thanks for visiting MickeyBlog.com! Want to go to Disney? For a FREE quote on your next Disney vacation, please fill out the form below and one of the agents from MickeyTravels, a Diamond-Level Authorized Disney Vacation Planner, will be in touch soon! Also, thanks for reading!