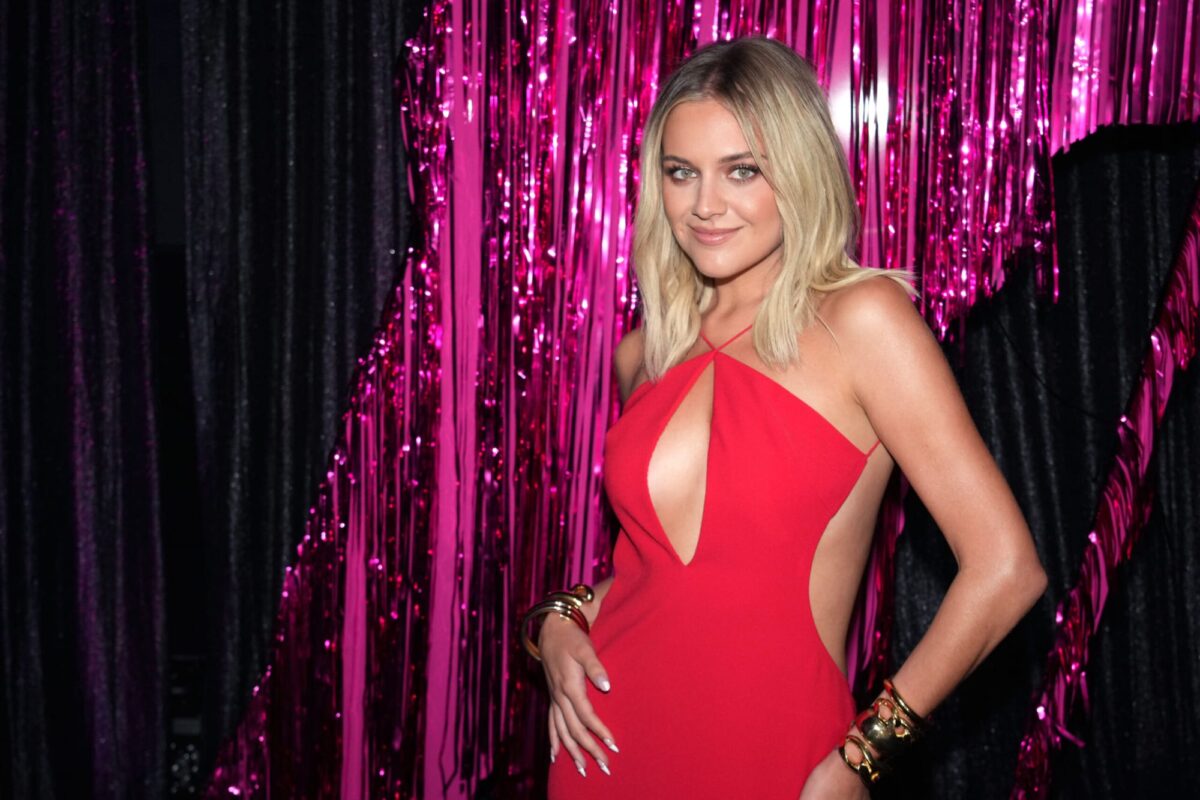 If there's one artist who is having a great year, it's Kelsea Ballerini. The pop-country crooner has been all over the news in 2023 and rightfully so.
Despite her messy divorce and being hit by a flying object at her concert, Ballerini is frankly living her dream. Given that she had previously been on tour with the Jonas Brothers, she's already living my dream.
That's why I'm so excited to spotlight one of her recent interviews and this time, it was with The Messenger. Ballerini talked openly in the interview and gave her insights and feelings about a lot of different topics.
If you're a Kelsea Ballerini fan, then you'll enjoy some of these tidbits shared in this interview so let's break it down.
Kelsea Ballerini spills the tea in an interview with The Messenger!
Let's start with the biggest tea first and that's Kelsea Ballerini's relationship with Chase Stokes amidst the fallout of her messy divorce. If you're not caught up, Ballerini was married to Morgan Evans, and the two divorced in 2022 which resulted in songs written about each other and Kelsea's wildly successful EP. Since then, she's moved on with Chase Stokes and the two are adorable.
In her interview, she talked about sharing a video with her bestie before going out with Stokes for the first time. While she did get some backlash from people, the video was fun and shared the nerves of going out with someone new and it made sense. Her quote sums it all up: "I posted it because I feel like that was the next part of the story that I got to share on the re-release of the album." I mean how can you be mad at that?!
Another recent development for Ballerini is that she's now the first celebrity ambassador for the Original Donut Shop coffee. In her interview, she talked about how it makes her feel connected to her grandmother and how she was an early coffee drinker: "My parents didn't let me drink coffee yet, [but] my grandma did. She would make me a cup of coffee…But it felt so special because it was this memory that I had with her, and it was our little thing." I feel like all of us can relate to that as we usually have a special memory associated with someone.
That's just a look at part one of the two-part interview the Messenger did with Kelsea Ballerini as she tackled something very important in the second part. She talked about people throwing objects at performers. I'm sure all of us recall when she was hit with a bracelet recently while Bebe Rexha was hit with a cell phone. Most recently, Nick Jonas was hit by a bracelet while performing with his brothers on The Tour.
Frankly, it's getting out of control and Ballerini spoke about that: "I think either the fan wants the artist's attention or there's a trend happening that's getting a lot of pickup and [going viral] and a person, I wouldn't say a fan, a person that's in the crowd wants that. Either way, not safe." All in all, I have to agree with KB as I feel like there is nothing fun or smart about doing this yet it keeps happening.
Either way, I enjoy Kelsea Ballerini and I'm happy I was able to spotlight this interview because she talked very openly and candidly. She seems like such a genuine person and I'd love to sit down and have a cup of coffee with her. I'd like to thank The Messenger for reaching out to me and putting this on my radar
What do you think of this two-part interview with Kelsea Ballerini? Were you surprised by anything you learned? Let us know in the comments!