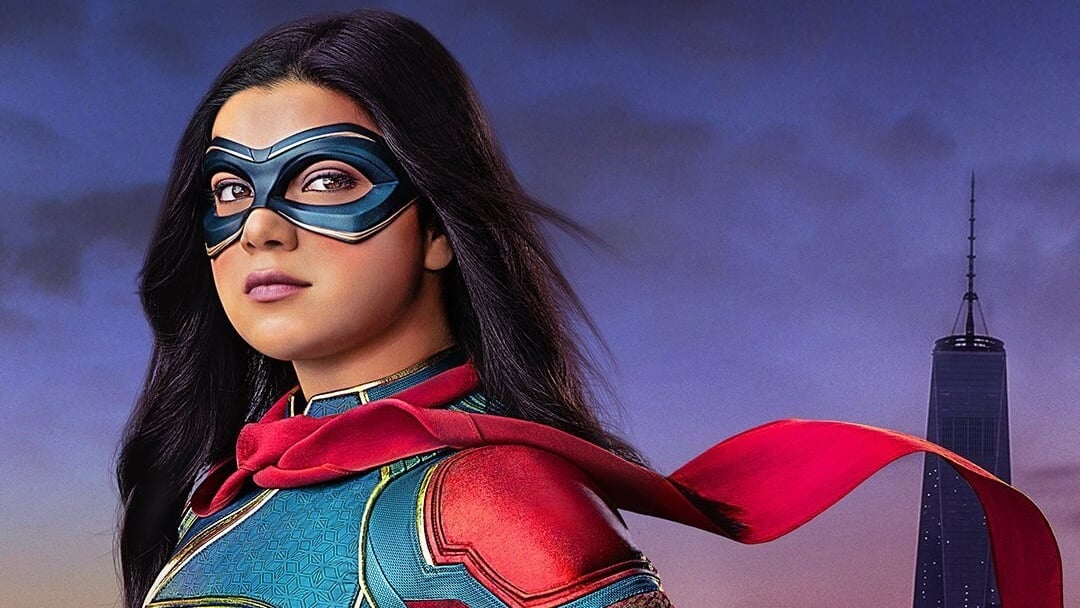 While The Marvels may not have been the success that Marvel Studios was hoping for, Iman Vellani's performance as Kamala Khan/Ms. Marvel has been universally praised.
In the film, Kamala finally gets a chance to meet her hero Captain Marvel, but soon learns that you should not put people on a pedestal.
Like her character, Vellani has gone from relative obscurity to the center of the pop culture universe. So, are there any parallels between the actress and Mr. Marvel?
"Absolutely. I say this all the time, but me and Kamala are going on a very similar trajectory here. With Ms. Marvel, it was like a homey environment, small, everyone was kind of my age and we were all new and this was everyone's first big thing." she gushes.
"Then suddenly, two weeks later, I'm doing a scene with Samuel L. Jackson and my brain cannot wrap my head around it. I've gotten a lot better at realizing famous people are also people."
Forming the Young Avengers
The Marvels ended with Kamala channeling Nick Fury and approaching Kate Bishop and potentially setting up the Young Avengers.
Villani, a Marvel expert in her own right, has her own idea for what the team could look like.
"People really love these Young Avengers, but I don't even know if they actually read those comics—not that they're bad. The chemistry between Kamala, Miles [Morales], and Sam [Alexander], it's too good. I would love to see that trio in the MCU. Neither of those characters exist yet in live action, but I'm praying for it. Yeah. I love Sam Alexander. One of their first interactions that they had. Also when Sam tried to reveal his identity and Kamala was like, 'Get away from me.' I love it."
'The Marvels' Box Office Struggles
While Ms. Marvel was well received by critics and fans alike, The Marvels has been nothing short of a box-office bomb. Still, Vellani is proud of the movie and only worries about what she can control.
"[The box office] has nothing to do with me," Vellani explains. "I'm happy with the finished product, and the people that I care about enjoyed the film. It's genuinely a good time watching this movie, and that's all we can ask for with these films. It has superheroes, it take place in space, it's not that deep and it's about teamwork and sisterhood. It's a fun movie, and I'm just so happy that I can share it with people."
"I don't want to focus on something that's not even in my control, because what's the point?" she continues. "That's for Bob Iger."
Thanks for visiting MickeyBlog.com! Want to go to Disney? For a FREE quote on your next Disney vacation, please fill out the form below and one of the agents from MickeyTravels, a Diamond level Authorized Disney Vacation Planner, will be in touch soon! Also, thanks for reading!