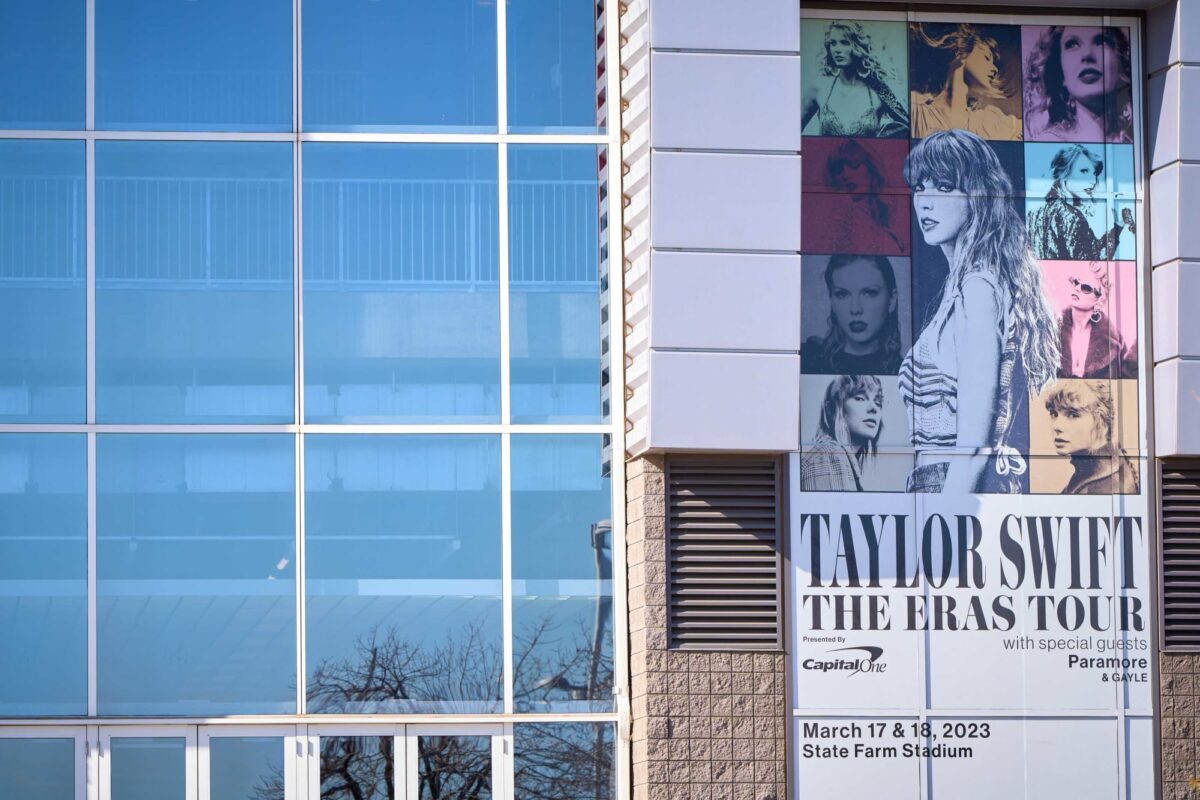 Taylor Swift is one of the most undeniable forces in the music world. Things have been made even clearer when it comes to her re-recordings.
After the debacle with Scooter Braun being a snake, Swift has been re-recording all of her albums that she doesn't own. Under the moniker of "(Taylor's Version,") she's already re-recorded a few of her previous albums.
While we've also gotten Midnights as an original project, the two re-releases we've enjoyed so far are Fearless (Taylor's Version) and Red (Taylor's Version.) Each of these has given us some classic songs we all love and adore along with some previously unreleased songs.
Right before the kickoff of her Eras Tour, Taylor decided to release four "new" songs which include 3 re-recordings and one new previously unreleased song. Of all the songs being released, "If This Was A Movie" is finally getting the credit it so rightfully deserves.
"If This Was A Movie" by Taylor Swift is getting the attention it deserves.
If there's one song I've missed listening to that isn't "Taylor's Version" is "If This Was a Movie." If you're a Taylor fan, you'll remember this as part of the Speak Now era as it was one of the bonus songs in the "Deluxe Edition." While there are some absolute gems featured in the "Deluxe Edition," it's so amazing to see her singling out "If This Was A Movie."
Maybe it's just because of the repeated nature of the lyrics, but this song really resonates with that angsty-teenage part of my heart. This album was released in 2010 and I'm sure a lot of us remember that feeling. You really want to be with someone and things didn't work out but if it was a movie, they'd be back by now. Even if you weren't a teen in 2010, I feel like "If This Was A Movie" captures that longing you feel as a teenager.
While the purpose of the re-recordings is to allow Taylor to own her songs again, it does feel like she has a chance to revamp the songs, too. As much as I adore the song, I do feel like "If This Was A Movie" could be slowed down a bit and maybe sung in a much softer tone if she's trying not to showcase so much teen angst as an adult.
Regardless of what she decides to do, I'm just so excited for "If This Was a Movie." As far as Taylor Swift's songs go, it seems like it's a bit underrated. Then again, the Speak Now era has some of the best bonus tracks in my opinion. Who knows? This might even kickstart us getting Speak Now (Taylor's Version) in 2023.
Which Speak Now bonus track is your favorite? Which new Taylor Swift release is on repeat for you? Share in the comments!