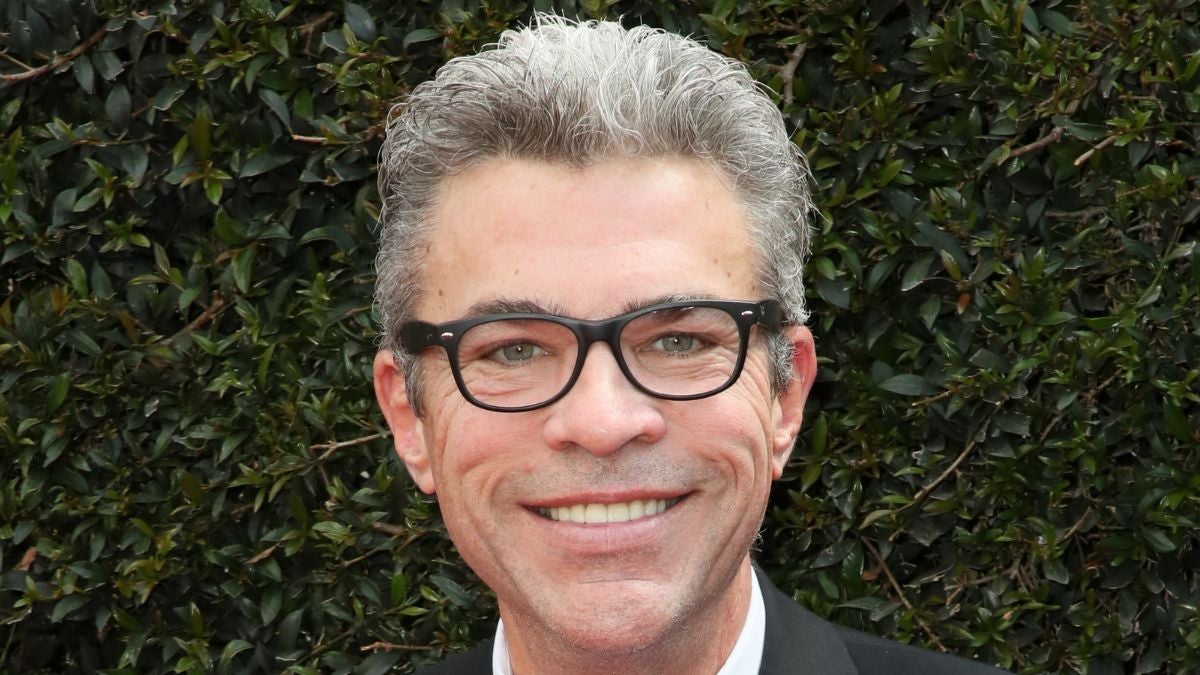 "General Hospital" star John J. York said he thinks he's found a "perfect" transplant match after being diagnosed with bone marrow and blood disorders — the transplant for his cancerous and pre-cancerous conditions is set to take place in November.
In an interview with "Good Morning America" posted Friday, York — who plays Mac Scorpio on "General Hospital — opened up about the details of what he's facing: myelodysplastic syndromes and smoldering multiple myeloma.
He told "GMA" that he had no idea what was happening inside his body.
"Over the past many months I've had three bone marrow biopsies, many chemo treatments. I have another one coming up in a couple of weeks, and I'm closing in on a blood stem cell transplant," York said. "I believe they found a match, perfect match, which will make me cry. So we're going to start our testing and do all the kind of stuff coming up here in about a week. And I believe the transplant will happen, fingers crossed, in November."
York called finding a match a "big deal" and said that since his diagnosis, members of his family have also been tested for cancer as a precaution. He added that he feels his transplant match is saving his life.
"Absolutely, yeah, saving my life," York said, adding his appreciation for the donor. "Thank you for saving my life, for letting me spend more time with my wife and my daughter, my son-in-law, my grandchildren. Seeing this beautiful blue sky, all the beautiful trees around me. That's what I would say."
The actor announced the news of the condition and that he would be going on hiatus on Sept. 13 in an X (formerly Twitter) post.
"Well, hey guys, how ya doin'? It's me. I said I was going to give you an update on the reason I'm taking a little hiatus from 'General Hospital' and here it is," York began. "So last December of '22 I was diagnosed with myelodysplastic syndrome or MDS, and multiple smoldering myeloma — two blood and bone marrow disorders."
Hey gang, here's the update, Check out @bethematch if you want to support https://t.co/AxA8xTbDcq pic.twitter.com/ZBinOwIrpd

— John J York (@JohnJYork) September 13, 2023
According to the National Cancer Institute, myelodysplastic syndromes is a rare type of cancer that block blood cells in bone marrow from maturing or becoming healthy blood cells. As for smoldering multiple myeloma, it's a "precancerous condition that alters certain proteins in blood and/or increases plasma cells in bone marrow, but it does not cause symptoms of disease."
Though York originally wanted to keep the diagnosis private, he said he looks forward to raising awareness about the disorder.
"The response has been overwhelming for me," York said. "If there's anybody out there that may want to be a donor, what a wonderful thing to be able to save somebody's life."