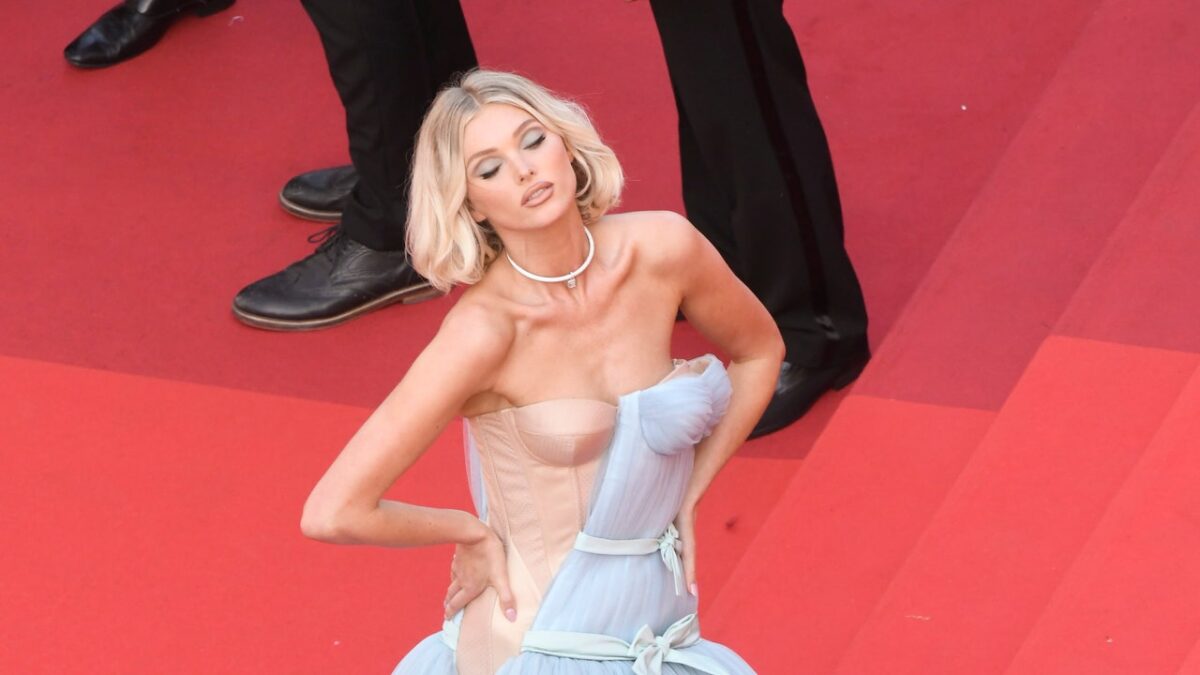 Is there anything she cannes't do? Swedish model Elsa Hosk has been swanning around the South of France in some truly stunning looks, delivering a level of femininity and beauty to the Cannes Film Festivities that's hard to match.
First, she walked the red carpet at the premiere of Le Passion de Dodin Bouffant in an optical illusion gown that appears to be half-off, revealing silk support garments underneath.
Boldly rejecting the no-necklaces trend, she also sported a diamond choker, with frosty makeup to match. Her lip liner is just a hair darker than her gloss, because you gotta have a bit of '90s in there, no?