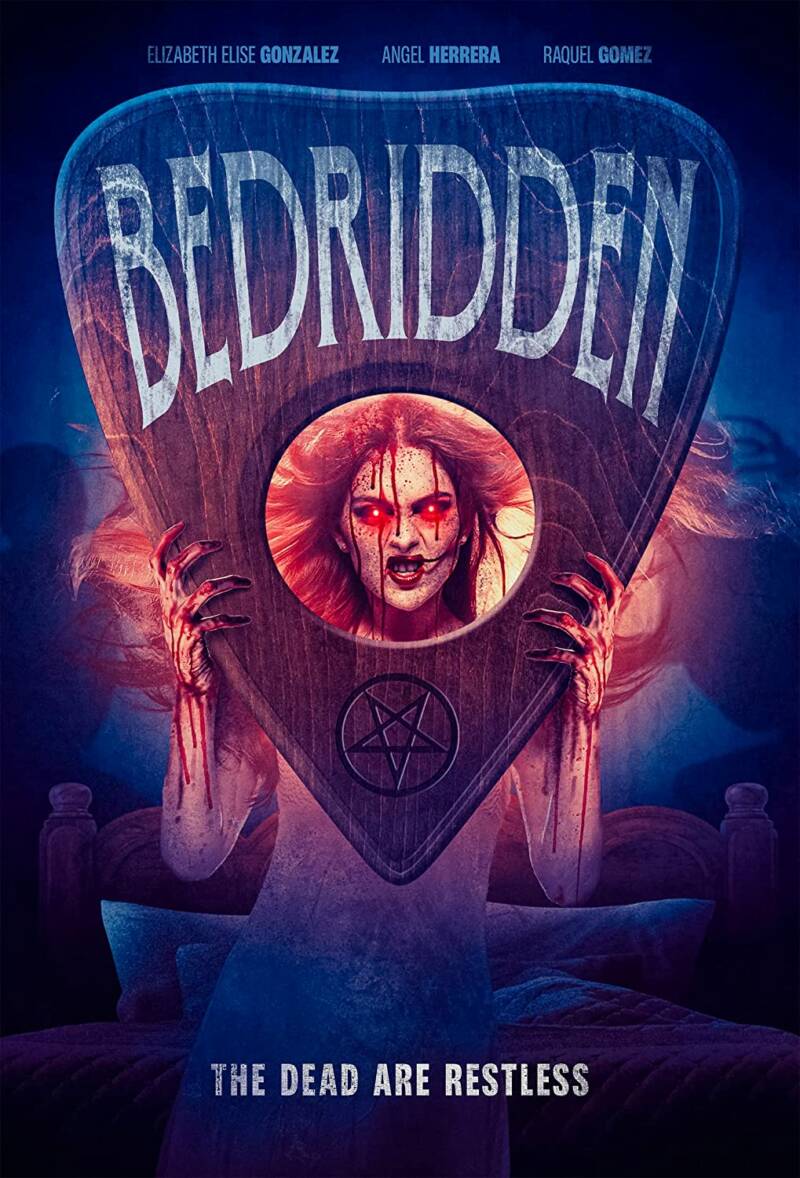 I've waited for this movie to release to the masses for two years! Thank you, SRS Cinema! Bedridden is officially hitting DVD this June.
Written and directed by Dakota Thomas, Bedridden stars Elizabeth Elise Gonzalez, Angel Herrera, Hector Dez, Raquel Gomez, Cienna Valles, Ryan Rox and Al Matamoros. Produced by Elizabeth Elise Gonzalez, Raquel Gomez, Christian Valencia and Dakota Thomas, this title features cinematography and editing by Martin Ramirez, with additional editing by Dakota.
Synopsis: On the evening of their anniversary, Ray is attacked and murdered by a masked assailant in a desolate motel room while his wife, Teri, is forced to watch. Teri now faces the reality of rebuilding her life as a single mom without her beloved husband. Desperate to communicate one last time with Ray, she uses a mysterious ouija board to try to reach out to the other side. Doing so opens up a portal that puts her and her daughter's lives in danger. When her worst fears seemingly come true, Teri finds herself bedridden and trapped in a cat-and-mouse game of life and death.
Bonus features will include a behind the scenes look, commentary and trailers.
Bedridden is on DVD June 13, 2023 courtesy of SRS Cinema.