Ever have a bad day at work and just wanted to go home and watch a movie to help you forget about your problems?
Those are called "Feel Good Movies" and everyone has their favorite film that makes them happy.
So, if you are looking for a movie to put you in a better mood, here is a list of some fun films that will be sure to put a smile on your face.
Let's begin!
---
The story follows a cheerleader (Rebel Wilson) who wakes up after a 20-year coma and returns to high school to try to regain her status and claim the prom queen crown that eluded her.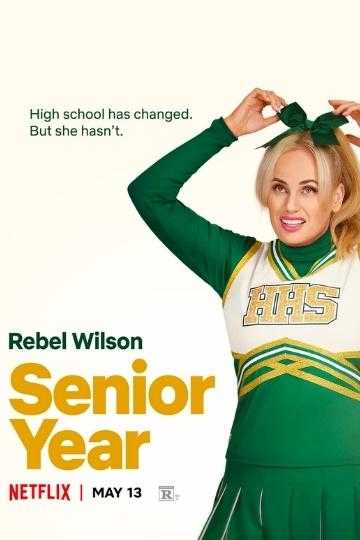 1 hr 51 min
May 13th, 2022
The story follows a cheerleader who wakes up after a 20-year coma and returns to high school to try to regain her status and claim the prom queen crown that eluded… Read the Plot
---
Two women, one from the United States (Cameron Diaz) and one from the United Kingdom (Kate Winslet), swap homes at Christmastime after bad breakups with their boyfriends. Each woman finds romance with a local man but realizes that the imminent return home may end the relationship.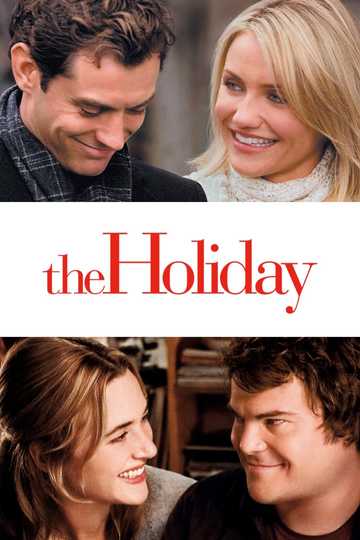 "It's Christmas Eve and we are going to go celebrate being young and being alive."
71
PG-132 hr 16 minDec 8th, 2006
---
'Love Actually' follows the lives of eight very different couples dealing with their love lives, in various loosely and interrelated tales, all set during a frantic month before Christmas in London, England. The cast includes Alan Rickman, Emma Thompson, Hugh Grant, Kiera Knightley, Colin Firth, Billy Nighy, Laura Linney, and Liam Neeson.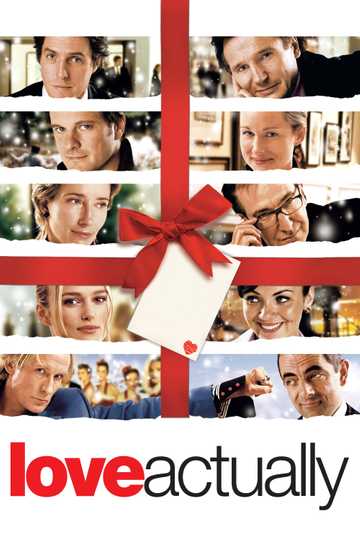 "Love actually is all around."
71
R2 hr 15 minNov 7th, 2003
---
College student Beca (Anna Kendrick) knows she does not want to be part of a clique, but that's exactly where she finds herself after arriving at her new school. Thrust in among mean gals, nice gals and just plain weird gals, Beca finds that the only thing they have in common is how well they sing together.
She takes the women of the group out of their comfort zone of traditional arrangements and into a world of amazing harmonic combinations in a fight to the top of college music competitions. Also starring Rebel Wilson, Anna Camp, and Brittany Snow.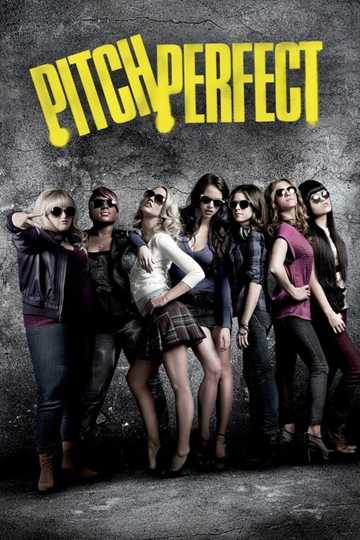 "Get pitch slapped."
73
PG-131 hr 52 minSep 28th, 2012
---
Jerry Maguire (Tom Cruise) used to be a typical sports agent: willing to do just about anything he could to get the biggest possible contracts for his clients, plus a nice commission for himself. Then, one day, he suddenly has second thoughts about what he's really doing. When he voices these doubts, he ends up losing his job and all of his clients, save Rod Tidwell (Cuba Gooding Jr.), an egomaniacal football player.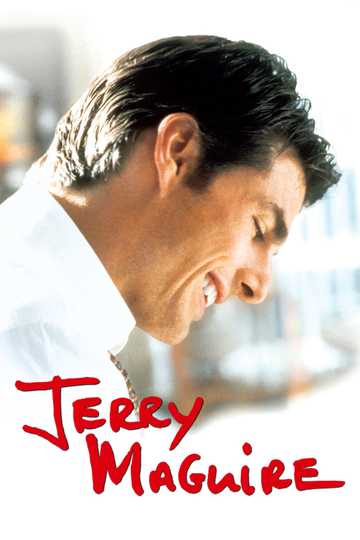 "Everybody loved him… Everybody disappeared."
69
R2 hr 18 minDec 13th, 1996
---
Fired from his band and hard up for cash, guitarist and vocalist Dewey Finn (Jack Black) finagles his way into a job as a fifth-grade substitute teacher at a private school, where he secretly begins teaching his students the finer points of rock 'n' roll. The school's hard-nosed principal is rightly suspicious of Finn's activities. But Finn's roommate remains in the dark about what he's doing.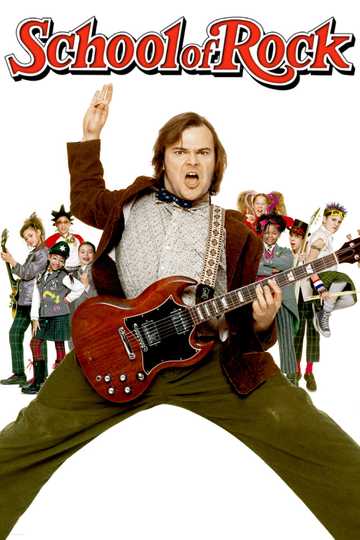 "He just landed the gig of his life: 5th grade."
71
PG-131 hr 50 minOct 3rd, 2003
---
Mia (Emma Stone), an aspiring actress, serves lattes to movie stars in between auditions and Sebastian (Ryan Gosling), a jazz musician, scrapes by playing cocktail party gigs in dingy bars, but as success mounts they are faced with decisions that begin to fray the fragile fabric of their love affair, and the dreams they worked so hard to maintain in each other threaten to rip them apart.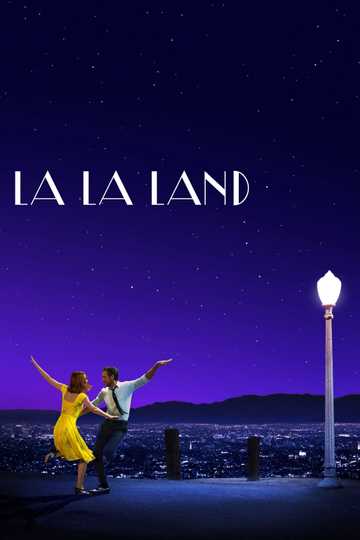 "Here's to the fools who dream."
79
PG-132 hr 9 minDec 16th, 2016
---
Shallow, rich and socially successful Cher (Alicia Silverstone) is at the top of her Beverly Hills high school's pecking scale. Seeing herself as a matchmaker, Cher first coaxes two teachers into dating each other. Emboldened by her success, she decides to give hopelessly klutzy new student Tai (Brittany Murphy) a makeover. When Tai becomes more popular than she is, Cher realizes that her disapproving ex-stepbrother was right about how misguided she was — and falls for him.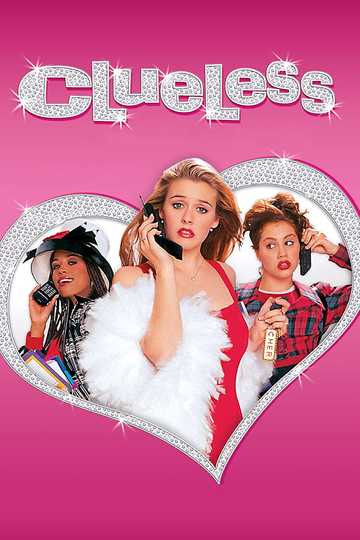 "Sex. Clothes. Popularity. Is there a problem here?"
73
PG-131 hr 37 minJul 19th, 1995
---
A timid magazine photo manager (Ben Stiller), who lives life vicariously through daydreams embarks on a true-life adventure when a negative goes missing. Also starring Kristen Wiig, Kathryn Hahn, Shirley MacLaine, and Sean Penn.
---
Carl Allen (Jim Carrey) has stumbled across a way to shake free of post-divorce blues and a dead-end job: embrace life and say yes to everything. Also starring Zooey Deschanel, Bradley Cooper, Rhys Darby, and Terence Stamp.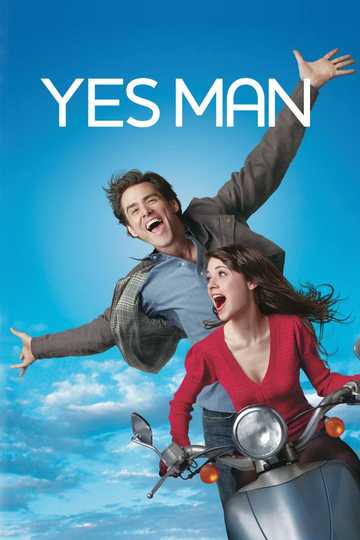 "One Word Can Change Everything."
66
PG-131 hr 44 minDec 19th, 2008
---
3. Big (1988)
When a young boy (David Moscow and Tom Hanks) makes a wish at a carnival machine to be big—he wakes up the following morning to find that it has been granted and his body has grown older overnight. But he is still the same 13-year-old boy inside. Now he must learn how to cope with the unfamiliar world of grown-ups including getting a job and having his first romantic encounter with a woman (Elizabeth Perkins).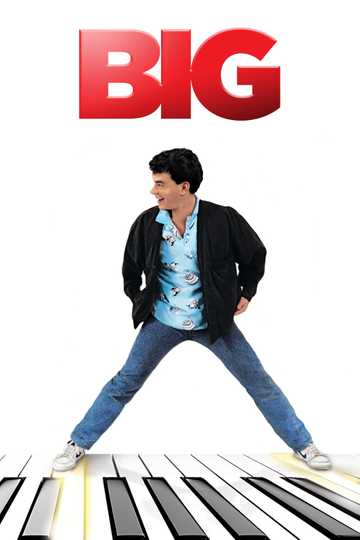 "Have you ever had a really big secret?"
71
PG1 hr 44 minJun 3rd, 1988
---
After high school slacker Ferris Bueller (Matthew Broderick) successfully fakes an illness in order to skip school for the day, he goes on a series of adventures throughout Chicago with his girlfriend Sloane (Mia Sara) and best friend Cameron (Alan Ruck), all the while trying to outwit his wily school principal and fed-up sister.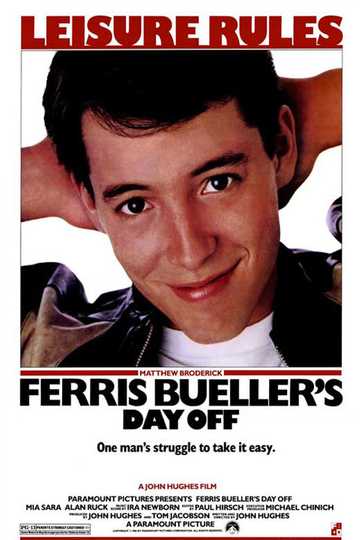 ---
In this enchantingly cracked fairy tale, the beautiful Princess Buttercup (Robin Wright) and the dashing Westley (Cary Elwes) must overcome staggering odds to find happiness amid a six-fingered swordsmen (Christopher Guest), a murderous prince (Chris Sarandon), a dangerous Sicilian (Wallace Shawn), a man searching for his father's killer, (Mandy Patinkin) a giant (André Roussimoff), and rodents of unusual size. But even death can't stop these true lovebirds from triumphing.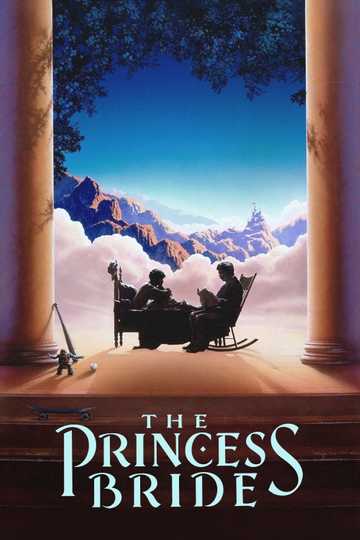 Monica has a BA in Journalism and English from the University of Massachusetts and an MS in Journalism and Communications from Quinnipiac University. Monica has worked as a journalist for over 20 years covering all things entertainment. She has covered everything from San Diego Comic-Con, The SAG Awards, Academy Awards, and more. Monica has been published in Variety, Swagger Magazine, Emmy Magazine, CNN, AP, Hidden Remote, and more. For the past 10 years, she has added PR and marketing to her list of talents as the president of Prime Entertainment Publicity, LLC. Monica is ready for anything and is proudly obsessed with pop culture.