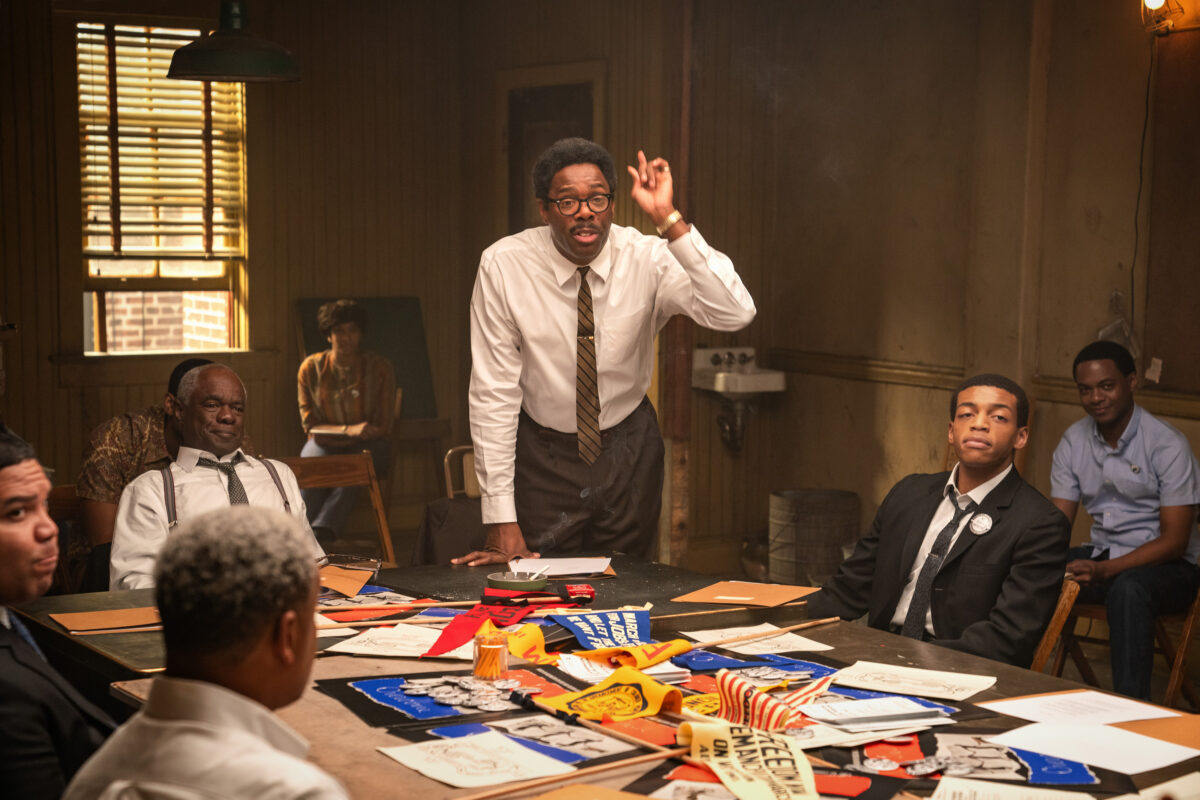 Nominations voting is from January 11-16, 2024, with official Oscar nominations announced January 23, 2024. Final voting is February 22-27, 2024. And finally, the 96th Oscars telecast will be broadcast on Sunday, March 10 and air live on ABC at 8:00 p.m. ET/ 5:00 p.m. PT. We update predictions through awards season, so keep checking IndieWire for all our 2024 Oscar picks.
The State of the Race
The major fall festivals have flooded us with new Best Actor contenders in particular, and have even served as a second wind for certain stars' ongoing campaigns. Still, the candidates that seem to remain locks are holdovers, including "Killers of the Flower Moon" star Leonardo DiCaprio and "Oppenheimer" star Cillian Murphy, both of whom did not participate in Telluride, Venice, Toronto, etc.
As one of the last actual movie stars we have, DiCaprio's chances of an Oscar nomination seem the most strike-proof. Though the Martin Scorsese film has not premiered to a wider audience yet, choosing to use this year's Cannes Film Festival as its only launchpad, buzz for it has still carried. Yet with "Oppenheimer," now the most successful biopic of all time (unadjusted), surpassing "Bohemian Rhapsody," there is still a question of if Murphy can keep the momentum going for himself while not actually being able to campaign during the ongoing SAG strike.
Despite all his success both critically and commercially, director Christopher Nolan has never had one of his leads be nominated for Best Actor. This being Murphy's breakout lead role, and the character J. Robert Oppenheimer himself being colder and less showy than some of the other lauded lead actor performances, there will still be a lot of effort needed to push the Irish thespian into frontrunner status.
Coming out of TIFF, Jeffrey Wright-starrer "American Fiction" and Paul Giamatti-starrer "The Holdovers" going No. 1 and 2 for the prestigious People's Choice Award confirm both actors as viable Oscar contenders. The stage and screen veterans enter awards season with similar narratives, both finding a meaty, crowd-pleasing lead actor role right as their premium cable shows have come to an end.
Though he has been unable to promote his work in Netflix's "Rustin," star Colman Domingo was still able to hold court at TIFF with another project "Sing Sing," which had a SAG waiver and was just acquired by A24. Even more than Murphy, his portrayal of Civil Rights leader Bayard Rustin scratches the tour de force biopic performance itch Oscar voters usually have when considering Best Actor candidates. Gael García Bernal's performance in "Cassandro" similarly is building that kind of profile.
Lastly, while Academy members wait for Venice premieres like "Maestro," "The Killer," and "Ferrari" to play stateside, giving their stars a bit of a second wind on the Best Actor campaign front, there are people like "Perfect Days" star Kôji Yakusho and "The Taste of Things" star Benoît Magime that are starting to benefit from their films being in the Best International Feature conversation.
Contenders are listed in alphabetical order, below. No actor will be deemed a frontrunner until we have seen the film.
Frontrunners:
Leonardo DiCaprio ("Killers of the Flower Moon")
Colman Domingo ("Rustin")
Paul Giamatti ("The Holdovers")
Cillian Murphy ("Oppenheimer")
Jeffrey Wright ("American Fiction")
Contenders:
Bradley Cooper ("Maestro")
Alden Ehrenreich ("Fair Play")
Michael Fassbender ("The Killer")
Christian Friedel ("The Zone of Interest")
Gael García Bernal ("Cassandro")
Anthony Hopkins ("Freud's Last Session")
Barry Keoghan ("Saltburn")
Joaquin Phoenix ("Napoleon")
David Strathairn ("A Little Prayer")
Andrew Scott ("All of Us Strangers")
Long Shots:
Kingsley Ben-Adir ("Bob Marley: One Love")
Nicolas Cage ("Dream Scenario")
Matt Damon ("Air")
Paul Dano ("Dumb Money")
Adam Driver ("Ferrari")
Jamie Foxx ("The Burial")
Benoît Magime ("The Taste of Things")
Peter Sarsgaard ("Memory")
Kôji Yakusho ("Perfect Days")
Teo Yoo ("Past Lives")