Summary
As We Know It is a quirky zombie comedy film with endearing chemistry between the cast and punchy jokes that enhance its appeal.
The film derives most of its comedy through references to movies and pop culture, creating a light and absurd atmosphere.
The magnetic cast, particularly Oliver Cooper, delivers great performances that make the comedy land effectively and lead to compelling relationships between the characters, despite one ill-advised romance.
As We Know It (as in, "It's the end of the world as we know it") is a very appealing zombie comedy film in a similar vein as Shaun of the Dead and Zombieland. It may not boast the same level of timeless entertainment as those films or something more complex like One Cut of the Dead, but its quirky comedy and the endearing chemistry between the entire cast make for a fun and simple 90-minute zombie comedy. The romantic relationship between the two lead characters, James (Mike Castle) and Emily (Taylor Blackwell), is a little forced, but it does make for a fairly sweet and satisfying conclusion. The jokes are punchy, and the absurdity of As We Know It only enhances the film's appeal.
Set in Los Angeles, As We Know It takes us back to the late '90s where we meet James Bishop, a novelist who, after an emotional break-up with his longtime girlfriend Emily, is stuck in a writers' slump. To make matters worse, Bruce (Oliver Cooper), James' eccentric best friend, shows up to his home in the Hollywood Hills bearing bad news. Courtesy of a brand of tainted soy milk, the city of Los Angeles is plunged into a devastating zombie apocalypse. With zombies roaming the streets, James, Bruce, and Emily must come together and barricade themselves inside James' luxurious home. Battling their own personal struggles, the three must work on themselves and their relationships if they want to live through this apocalyptic event.
Absurd But Mostly Effective Comedy
As We Know It
Release Date

November 10, 2023

Cast

Oliver Cooper, Pam Grier, Chris Parnell

Rating

R

Runtime

84 min

Main Genre

Comedy
As We Know It is an absurd\ yet sweet zombie flick. It essentially sees a group of friends have the time of their lives in the midst of a zombie apocalypse. While battling their personal struggles and mending broken relationships, the trio watch and constantly reference movies like Waterworld and Star Wars, and they even order a takeaway. Yes, during a zombie apocalypse. It all culminates in a pretty charming dance scene at the end of the film.
As We Know It derives most of its comedy through references. Whether it's with James and Bruce discussing the supposed perfection of Kevin Costner's Waterworld, despite it being a bomb with critics and audiences, which Emily is quick to point out, to Bruce asking James to name one Seal song. To which he answers with what he calls the Batman Forever theme, "Kiss from a Rose." The references are very much for fans of film and pop culture, with continued references to George Lucas' Star Wars and (arguably better film) THX 1138.
Related: 50 Best Comedy Movies of All Time
Writers Josh Monkarsh, Brandon DePaolo, and Christopher Francis craft some incredibly silly comedic moments in the film, such as the aforementioned takeaway in the midst of a zombie apocalypse. Offering an unassuming but great parallel to the reality of restaurants and takeaway joints during COVID, the wings and kebab shop Abracadabra doesn't even close during a zombie outbreak. Beyond that, As We Know It pokes fun at other zombie movie outbreaks, and… milk. With the cause of the zombie outbreak being soy milk, As We Know It hurls numerous jokes about milk substitutions (and 'soy boys,' perhaps), some of which work.
Ultimately, the comedy in As We Know It is rather obvious and very absurd, but its often endearing enough to work if you suspend some disbelief and are receptive to its very broad satire.
The Great Cast As We Know It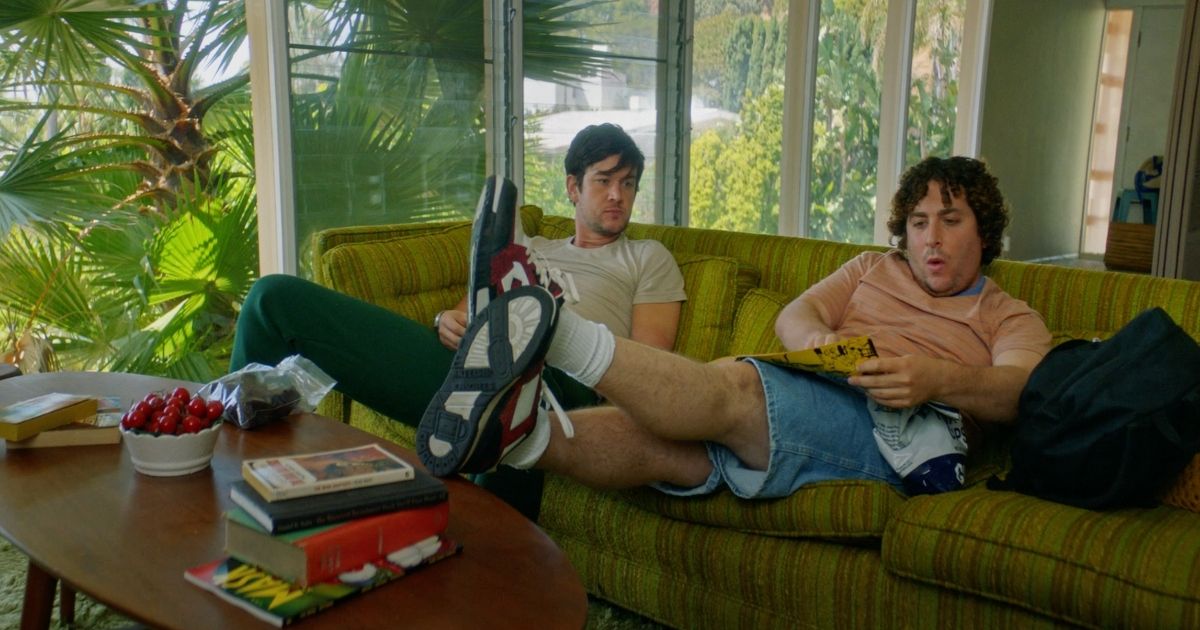 When the comedy lands, it's often because of the film's magnetic, punchy cast. As We Know It stars Taylor Blackwell (Resident Alien, American Giggolo), Mike Castle (Curb Your Enthusiasm, Guest House), Oliver Cooper (MindHunter, Red Oaks), Chris Parnell (Rick and Morty, Anchorman), and the legendary Pam Grier (Jackie Brown, Foxy Brown). Castle and Blackwell make for alluring leads, and Chris Parnell and Pam Grier are both fantastic in their small roles. Parnell nails an over-the-top news anchor, and Grier taps into her great career, playing a secret detective with a seeming crush on Bruce.
Related: The 20 Best Comedy Actors of All Time
Yet it's Oliver Cooper who deserves the most praise, thanks to his lovable and enthralling performance as James' eccentric, goofy best friend. Every line of dialogue, thanks to Cooper's performance, was pure gold. There are only a handful of moments with him where the jokes — on paper — shouldn't work. But with Cooper's snappy, joyful, and authentic comedic performance, these sporadic anecdotes are much more effective.
The chemistry between Cooper and the rest of the cast is fantastic, too; we could have watched an entire movie of Castle and Cooper, sat on a sofa, spitting weird improv about Waterworld, hot wings, and any old nonsense that comes to mind. Likewise, Cooper's chemistry with the Abracadabra delivery driver (Danny Mondello) was a delight. Seeing the two praise each other's Subway sandwich-making was a joy, with both performers oozing with authentic admiration for one another.
Compelling Relationships
Other than a predominantly forced relationship between Emily and James, the rest of the film's characters boast some intriguing and infectious relationships with one another. Like previously mentioned, the bromance between best friends James and Bruce were among the many highlights of the movie. Comedy aside, seeing the two connect and open up to one another strengthened these characters.
Although the romantic relationship between Emily and James was a little forced, it helps the plot and themes move along. While the film begins with the repercussions of the couple's messy break-up, the two work together to pick up all the pieces, paving the way for a sweet and satisfying conclusion. It's all a little too neat, tidy, and unrealistic, but that's okay, this film knows what it is.
From Buffalo 8, As We Know It releases on November 11th in limited theaters, with a streaming date TBD.