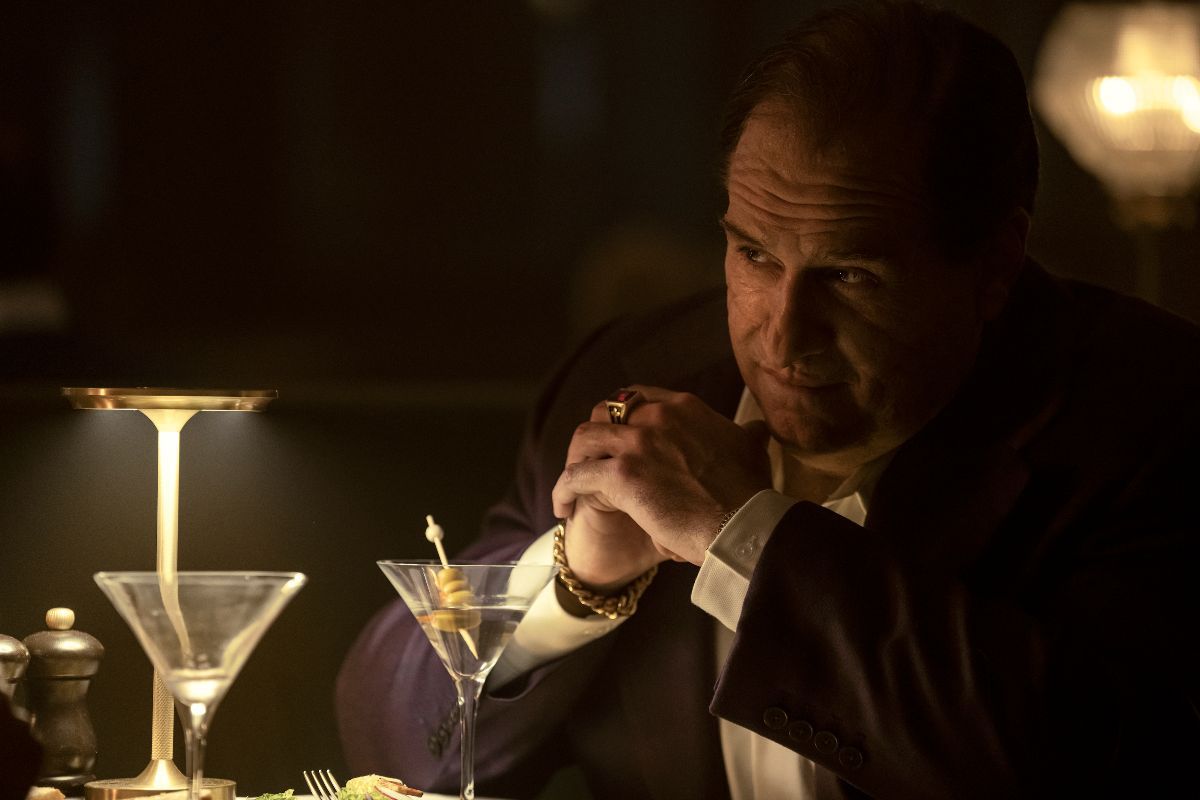 Max has released first look footage and an image of the series, officially titled The Penguin, from Warner Bros. Television and DC Studios. Starring Colin Farrell as The Penguin, the eight-episode DC Studios drama series continues The Batman epic crime saga that filmmaker Matt Reeves began with Warner Bros. Pictures' global blockbuster "The Batman," starring Robert Pattinson and centers on the character played by Farrell in the film. The first look was revealed today exclusively during Warner Bros. Discovery's unveiling of the Max streaming service on the Warner Bros. lot in Los Angeles.
Watch it here
Although little is known about the plot, from what we can tell, Sofia Falcone, the daughter of Carmine Falcone played by John Turturro in "The Batman" is fighting with The Penguin (Colin Farrell) for control of the city. The series has a very Sopranos vibe to it. As Matt Reeves put it, "he grabs violently for power in Gotham."
"The world that Matt Reeves created for 'The Batman' is one that warrants a deeper gaze through the eyes of Oswald Cobblepot," Farrell said. "I couldn't be more excited about continuing this exploration of Oz as he rises through the darkened ranks to become The Penguin. Will be good to get him back on the streets of Gotham for a little madness and a little mayhem."
The previously announced cast includes Colin Farrell, Cristin Milioti (Palm Springs), Rhenzy Feliz (Marvel's Runaways), Michael Kelly (Jack Ryan), Shohreh Aghdashloo (The Expanse), and Deirdre O'Connell (Outer Range), with Clancy Brown (John Wick: Chapter 4) and Michael Zegen (The Marvelous Mrs. Maisel) in recurring roles.
The series is executive produced by Matt Reeves, Dylan Clark, and Colin Farrell. Lauren LeFranc, whose previous credits include Agents of SHIELD and Chuck, is writing The Penguin and will act as showrunner. Craig Zobel (Mare of Easttown, The Hunt) directs the first three episodes. Based on characters created for DC by Bob Kane with Bill Finger, THE Penguin is produced by Reeves' 6th & Idaho Productions and Dylan Clark Productions in association with Warner Bros. Television,
Sarah Aubrey, Head of Original Content at HBO Max said, "We are thrilled to bring audiences a new version of this iconic DC character that they have never seen before. It is incredible to be working with Matt, Dylan and Lauren on continuing this story and to see Colin take his already exceptional performance in The Batman to the next level."
There's a new Kingpin in town and his name is Oswald Cobblepot, The Penguin.