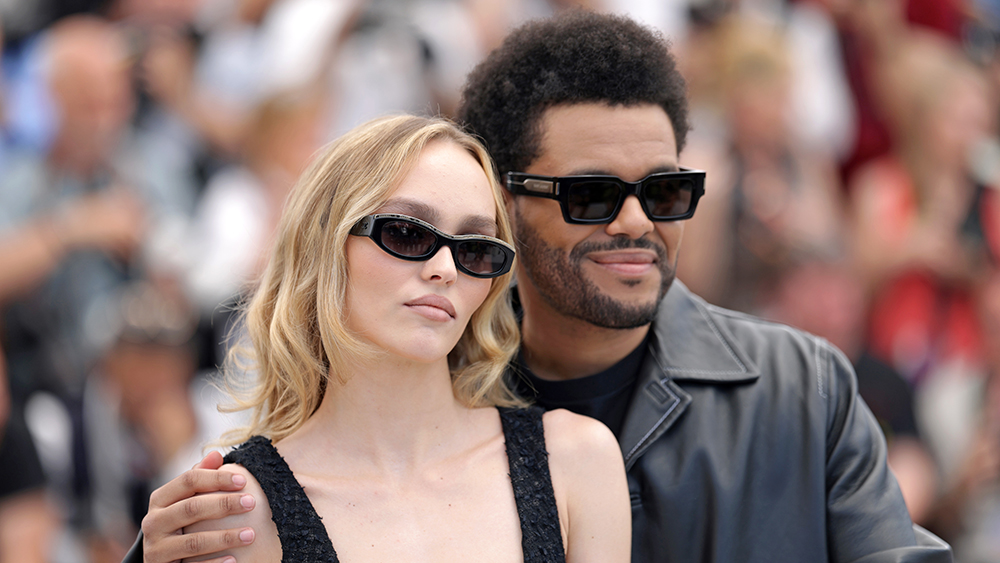 One of the most talked-about titles at this year's Cannes Film Festival isn't a movie, but a TV show. "The Idol," a scandalous, sexy and sure-to-be-polarizing series (think "Euphoria" but set in the world of pop music) about the price of fame, premiered two of the first five episodes at the festival and instantly inspired a thousand hot-takes about all that on-screen nudity, bodily fluids and Hollywood sycophants.
But before "The Idol" — the brainchild of "Euphoria" creator Sam Levinson and Abel "The Weeknd" Tesfaye — even made its way to the Croisette, an explosive report by Rolling Stone detailed on-set turmoil, including allegations of a toxic work environment, last-minute script rewrites and budgets gone wild.
At a press conference on Tuesday, the day after the premiere, Levinson responded directly to the allegations and denied the behind-the-scenes drama. "When my wife read me the article," he recalled, "I looked at her and I said, 'I think we're about to have the biggest show of the summer.'"
He continued, "We know we're making a show that is provocative. It's not lost on us." But as for the allegations in the article, he says, "it felt completely foreign to me. My only slight is they intentionally omitted anything that didn't fit their narrative. We've seen a lot of that recently."
Tesfaye said earlier in the press conference that he and Levinson were aiming to "create something special, something fun, to make people laugh, piss some people off."
The show's star Lily-Rose Depp also defended Levinson, saying "It's always a little sad and disheartening to say mean false things said about someone you care about. It wasn't reflective at all of my experience."
"The Idol" puts the spotlight on Depp, who plays Jocelyn, a pop phenom coming off a psychotic break after the death of her mother. As she tries to get a new album and tour off the ground, she goes to a seedy Hollywood club to blow off steam. That's where she meets The Weeknd's Tedros, a modern-day cult leader who reveals larger ambitions for Jocelyn's career and his bottom line.
"I wanted to make a dark, twisted fantasy about the music industry," Tesfaye said. "To take everything I know about it and heighten it."
Levinson, clearly no stranger to provocation, also defended the "revolutionary" use of nudity in the show.
"We live in a very sexualized world. Especially in the States, the influence of pornography is strong in the psyche of young people. We see this in pop music," he said. "When you have a character who has a strong sense of self and a strong sexual self, you end up underestimating her."
Depp calls Jocelyn a "born and bred performer," meaning that nudity is important to the genesis of the character. "That extends to every aspect of her life, not just her professional life," she said. The way she dresses is trying to tell you something all the time. The occasional bareness of the character physically mirrors the bareness we get to see emotionally."
Hank Azaria, who plays Jocelyn's manager Chaim, jokes he became protective of Depp when she was scantily dressed on set. "I was was trying to throw blankets on her," he said.
"The Idol" references in the pilot episode the media's intense scrutiny of pop stars like Britney Spears. Levinson denies, though, that Jocelyn is inspired by Spears, whom he calls "one of the greatest pop stars of all time."
"We're not trying to tell a story about any particular pop star," he said. "We're looking more at how the world perceives pop stars and the pressure it puts on that individual."
Depp believes the great tragedy about the price of fame is that everyday people imagine they know more about celebrities than they actually do. "Something that was interesting about exploring the character is, what is going on inside her head? Someone who is so watched but not seen… What does it look like when she unravels?"
Depp may be playing someone who is still figuring it all out, but Tesfaye is portraying a man with a misison. Tesfaye describes his character as "Dracula," who is "luring" Jocelyn into his orbit. He laughed when he was asked by a journalist if he'd ever met someone like Tedros in real life. "I don't fucking think so."
Levinson chimed in, "If you had, I don't think you'd be here."