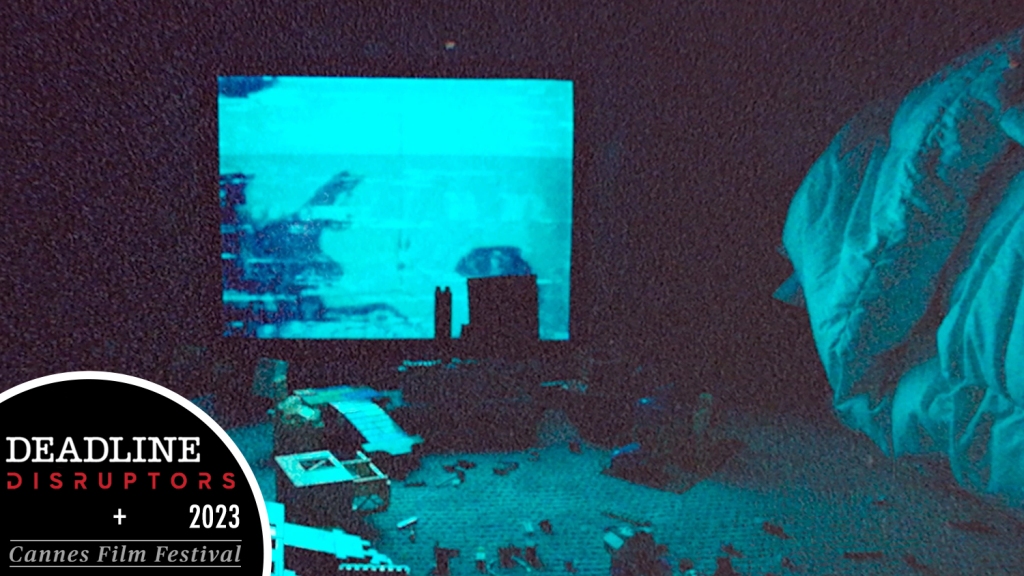 So far in 2023 we've had the sixth installment of the Scream franchise and a fifth Evil Dead movie in Evil Dead Rise. Both did surprisingly well at the box office, given that the failure of the 13th iteration of Halloween suggested that horror fatigue might be setting in. But for genre crowds, the real story this year was a Canadian film, shot entirely in the director's family home, that cost just $15,000 and freaked out audiences with close-ups of a creepy Fischer-Price toy telephone. Given a speciality theatrical release in January, Kyle Edward Ball's Skinamarink brought in a worldwide gross of $2 million, even though it was set to appear on streaming service Shudder less than three weeks later.
Skinamarink followed Zach Cregger's fall 2022 release Barbarian by becoming a genuine word-of-mouth hit, but where Cregger's movie caused a stir for its outlandish bait-and-switch slasher-movie plotting, Skinamarink stood out for its near-total lack of plot, being the nightmarish tale of two unseen children facing a deadly dream demon. One could draw parallels with Paramount's Smile, which spent a lot on a gimmicky ad campaign, or AI chiller M3GAN, which came from the tried-and-trusted Blumhouse stable, but the difference is that both films went viral in a very different way, with audiences colluding to keep their secrets and emphasising the necessity of in-person screenings.
Ironically, Shudder is firmly on the case with the latter, as proved by their handling of special effects genius Phil Tippett's animated feature debut Mad God. Made as a side project over 30 years and described by Fangoria as "a primordial world of tortured souls, globular monsters, and gore-filled hospital beds," Mad God doubled its $150,000 budget at the box office — even while it was streaming — and since its limited U.S. release in June last year has sold to Japan, France, Germany, Italy and Scandinavia.
It's too early to speculate quite how this kind of success can be replicated, but the lesson to the majors is that, in the drive to get audiences back into cinemas post-pandemic, the horror movie is still an important tool. As the late George A. Romero said, "If one horror film hits, everyone says, 'Let's go make a horror film.' It's the genre that never dies."