Every American child at one point learns about the famous March on Washington. Held on August 28th, 1963, close to 250,000 individuals came together at the Lincoln Memorial in Washington D.C. to demand equal opportunity for Black Americans and the passage of the Civil Rights Act (which was then stalled in Congress). Over 3,000 members of the press covered the event, where multiple activists and speakers, such as NAACP president Roy Wilkins and civil rights veteran Daisy Bates, congregated and, of course, Dr. Martin Luther King held his "I Have a Dream" speech.
But one name, sadly, got pushed to the side for many years. That individual was Bayard Rustin, and director George C. Wolfe was eager to tell his story in Netflix's upcoming biographical drama, Rustin, which will be available for streaming on November 17th, 2023. The film follows only a chapter of the activist's life, where he took it upon himself to organize that very march with a small group of young activists to assist him. Wolfe sat down with MovieWeb to discuss the film and its importance.
The Life of Bayard Rustin
Release Date

November 17, 2023

Director

George C. Wolfe

Cast

Colman Domingo, Chris Rock, Glynn Turman, Aml Ameen, CCH Pounder, Jeffrey Wright

Rating

PG-13

Runtime

1hr 46min

Main Genre

Biography
Wolfe has been a fan of Rustin, and his accomplishments, for a long time. When asked about the importance of telling Rustin's story through a biographical drama, he had this to say:
He's a remarkable human being, a great American, we should all know his story!
Bayard Rustin was born in 1912 and worked with such activists as A. Philip Randolph and Martin Luther King Jr. at the height of the civil rights movement. Rustin was raised by his grandparents, both Quakers, and traveled to India to learn the techniques of nonviolent civil resistance. Rustin would continue to practice pacifism and push for the importance of nonviolence in activism. Throughout his life, Rustin earned the love and respect of many. Wolfe elaborated on involving those who personally knew Rustin in the production of the film.
"Walter Naegle, his partner until Bayard died, was involved in the film. Rachelle Horowitz and Eleanor Holmes Norton were also involved. Everybody who's alive was talked to about Bayard so we could get as much insight and understanding of the man and the human being as we possibly could."
Related: Rustin Review | Colman Domingo Delivers a Powerful Performance in a Biographical Masterpiece
Bringing the March on Washington to Film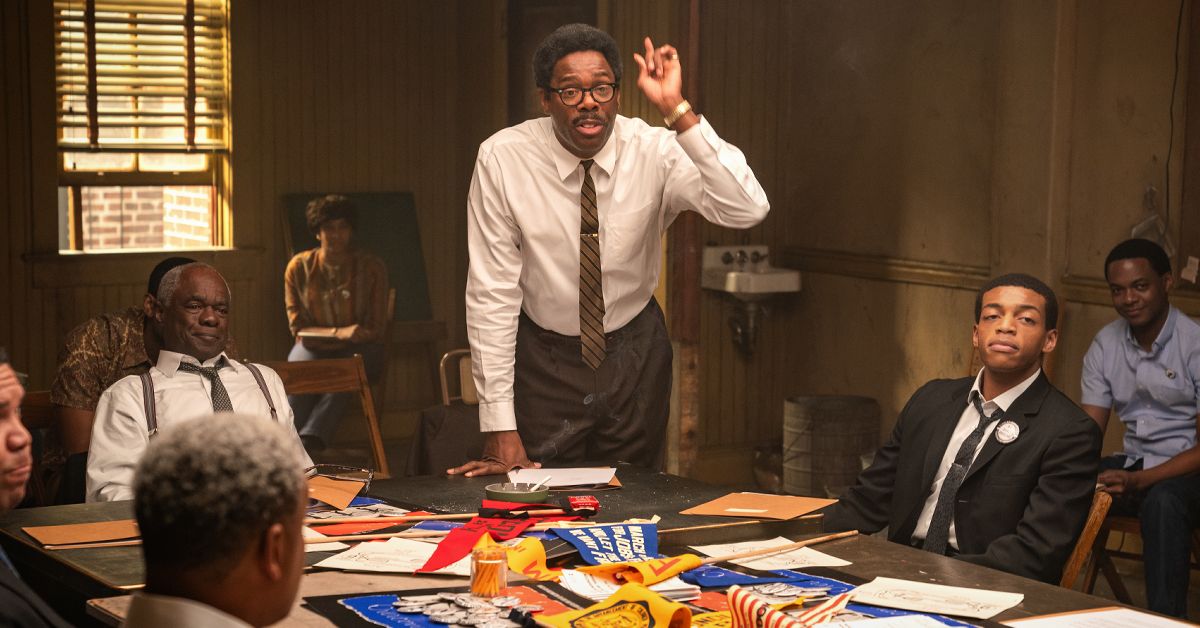 George C. Wolfe's previous films include numerous historical projects such as 2017's The Immortal Life of Henrietta Lacks and 2020's Oscar-winning Ma Rainey's Black Bottom. Rustin was another project involving intense research and effort to bring audiences to the early 1960s. This includes re-creating the very March on Washington itself, both in-studio and on-location in Washington D.C.
"It was fun!" explained Wolfe. "There were certain scenes that were filmed on a replica of the Lincoln Memorial steps in Pittsburgh so I could have time to work with the performers, particularly all the ones who gave speeches or sang. It was thrilling to be in D.C., but it was extremely hot. It was 117 degrees when we filmed at the Lincoln Memorial, people were almost fainting." He continued:
"The horizon line in this city I find so majestic and so powerful and beautiful. One of my favorite shots is Colman [as Rustin] when they're setting up the march, and he's descending the steps. You see the vast expanse of this phenomenal building, and you see this one solo man with all this work happening around him, descending the steps. It's so beautiful and so simple, you get the elegance of the man and the building."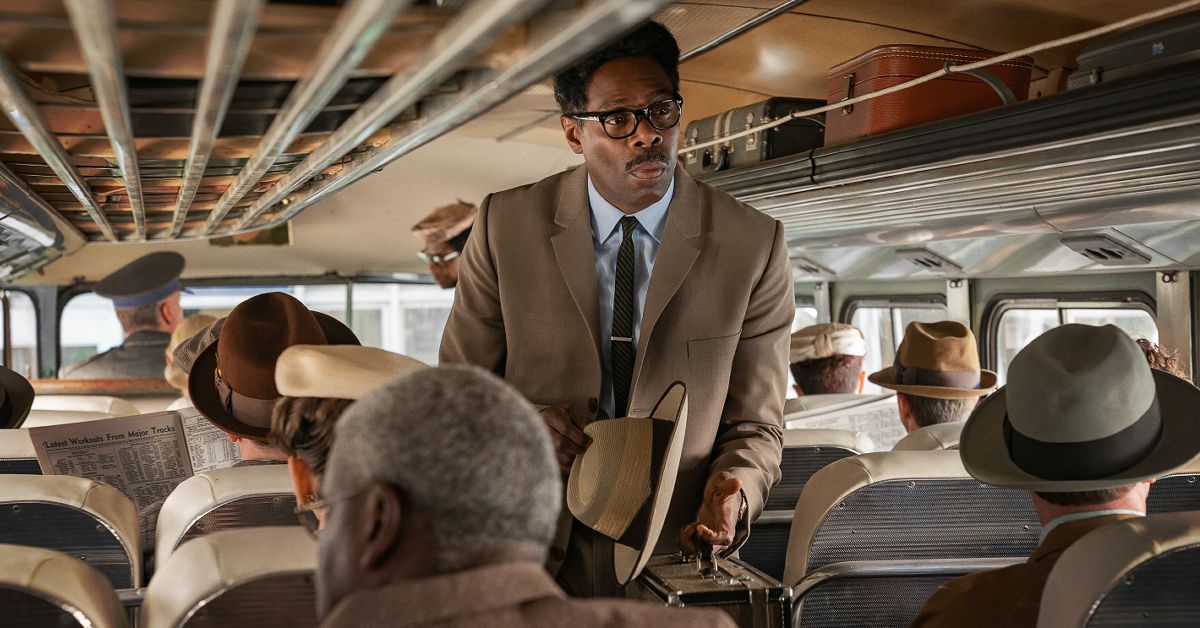 The real Bayard Rustin led an incredible life; outside his activism, he was also a devoted lover of the arts. He was a tenor vocalist, which helped him devote a chapter of his life in music, including a 10-inch LP titled Bayard Rustin Sings a Program of Spirituals. The film makes several nods to Rustin's love of music. Wolfe noted Rustin's success in music, particularly how it could have easily steered his life in a different direction.
"It's so interesting that he probably could have had a career as a performer. He was in a Broadway show that only lasted five performances with Paul Robeson. He was in the chorus. He would sing with Josh White, who was a folk singer at the time. So that career conceivably could have happened for him, but I think he was a man who was so committed to serving and being responsible and helping those without. I think it was interesting to see that alternative, but to see the ferocity of his commitment to the cause."
RELATED: Colman Domingo Shares Personal Connections with the Real Bayard Rustin
The Legacy of Bayard Rustin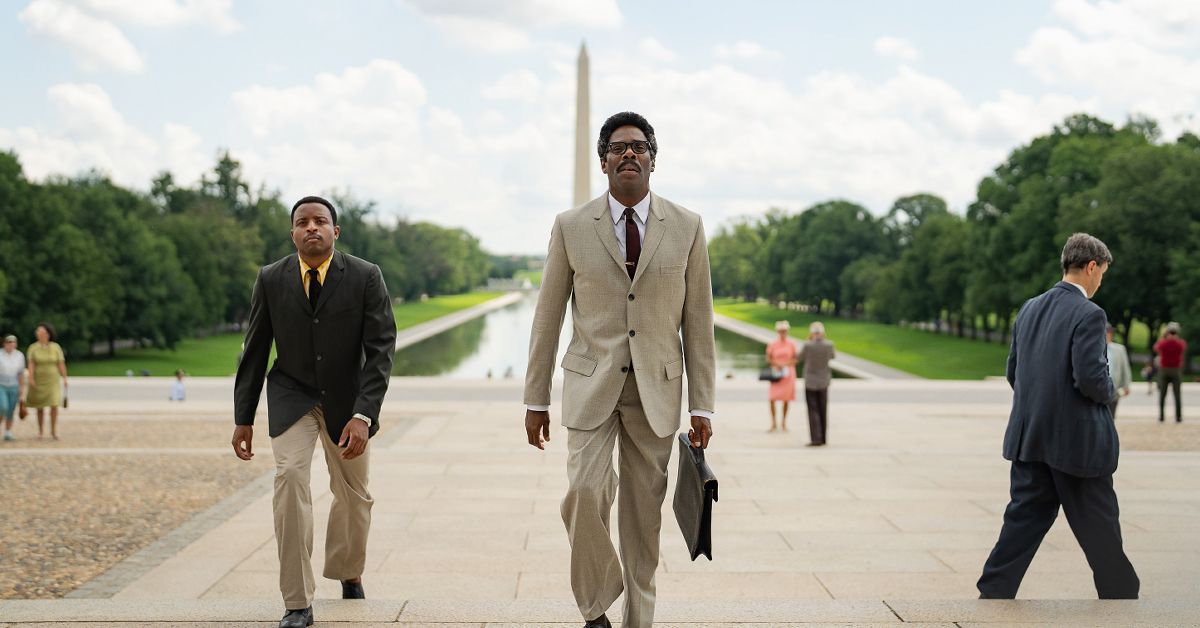 Along with being a civil rights activist, Bayard Rustin was also an out and openly gay man. This was a large factor in why his story has been mostly untold throughout popular media. Criticism of his sexuality also caused him to shift his activism to behind-the-scenes work during the civil rights movement, despite his vast charisma. In the 1980s, his activism shifted more strongly into that of gay rights, and he spoke at numerous events for the cause. Against all odds, Rustin remained true to himself and those like him. To Wolfe, Rustin's bravery and devotion is what makes his story so important, and he hopes that audiences will come out inspired after viewing the film.
Hopefully they'll feel empowered and understand that democracy is a muscle that you must invest in every day. It needs to be protected to remain strong and potent, so that this country may keep delivering on the promise of the idea of what is possible, what is amazing, and what we need to keep fighting to protect.
Wolfe also hopes that new audiences will see themselves in Rustin as well. While he was already a fan of the activist prior to the production, there were still many things to learn and explore about his life. When asked if he felt any personal connections with Rustin, this is what he had to say.
"I think anybody who sets out to do the impossible, a film or a play or whatever, there are always moments where you believe it's going to all work out, and you hope that it's all going to work out; and then there's a moment in the film where you see the trucks arriving to set up. That moment is very moving to me, because it's like 'Oh, this is actually going to happen. This thing that I've been working on for so long is actually going to happen.' I felt the relief that Bayard felt when he saw everybody setting up [at the March on Washington], I felt that exact same feeling of relief."
Rustin is now currently playing in select theaters and will be available for streaming on Netflix beginning November 17th. You can watch the trailer below and find a link to the film: