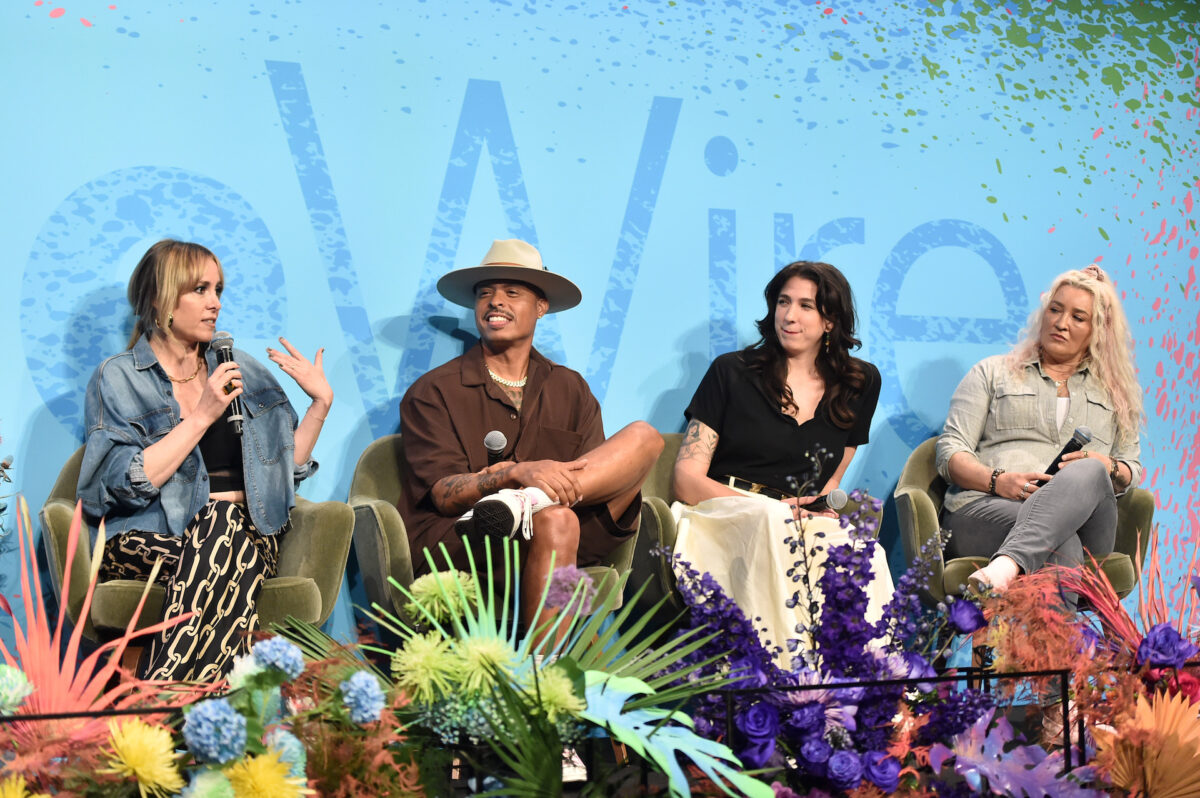 How do you even begin to reboot something as iconic as "Grease"? It's no easy task, but "Grease: Rise of the Pink Ladies" proves that it's certainly possible.
The hit Paramount+ series takes audiences back to the 1950s — even further back than the original 1978 film did. Danny Zuko and Sandy Olsson fell in love in the summer of 1958, but "Rise of the Pink Ladies" begins in 1954 as the girl gang that Bettie Rizzo would eventually rule is attempting to reverse their fortunes and rise to prominence in the halls of Rydell High School. The series expands on the lore that made "Grease" so beloved, and adds origin stories for several of the film's most popular songs — while introducing a new set of tunes that are modern classics in their own right.
Attendees at IndieWire's Consider This Event in Los Angeles on Saturday were treated to a panel featuring "Rise of the Pink Ladies" director and executive producer Alethea Jones, choreographer Jamal Sims, costume designer Samantha Hawkins, and hair department head Jaala Leis Wanless. The biggest difference in presenting the 1950s the team wanted to convey? Just how diverse the '50s was.
"Over the pandemic I watched a lot of Technicolor musicals [from the '50s]," Jones said. "I think they're amazing and spectacular, but they're incredibly white and straight. And there were way more than just white people in the '50s. Diversity was there then, it just wasn't represented."
LA's Jefferson High School was where much of 1978's "Grease" was shot, and series creator Annabel Oakes discovered something unique about it. "The yearbook was from 1954," Jones said. "And there were a lot of Black kids, Latinx kids, Japanese-American kids too, and ultimately it reflected something that was not in the 1978 movie."
Choreographer Jamal Sims related his mom's experience to the work he contributed to "Rise of the Pink Ladies" to bring a more diverse vision to the "Grease" prequel. "My mom was in the homecoming court and she was the only Black woman on that stage," he said. "Everyone else was white. When looking at those photos I thought, wow, how brave she was."
The original "Grease" was based on co-writer Jim Jacobs' own '50s high school experience, and the thing Sims loved the most was discovering that there in fact had been a real girl-gang at that school: one that directly inspired the Pink Ladies.
For Hawkins and Wanless, the challenge to give a new dimension to the "Grease" lore was daunting. But they were inspired by how they could show a different side to the '50s.
"Dressing greasers who were from the Latinx community, and Nancy [Tricia Fukuhara] is Japanese, was so meaningful because they were there in the '50s and part of this culture, but you to have dig deeper to find them because they weren't depicted," Hawkins said.
"Annabel Oakes did an amazing job of talking to people who lived in that era and had been part of this kind of environment," Wanless said. "I then looked at old issues of Jet and researched doo-wop culture. We wanted it to be historically accurate but through a modern-day lens."