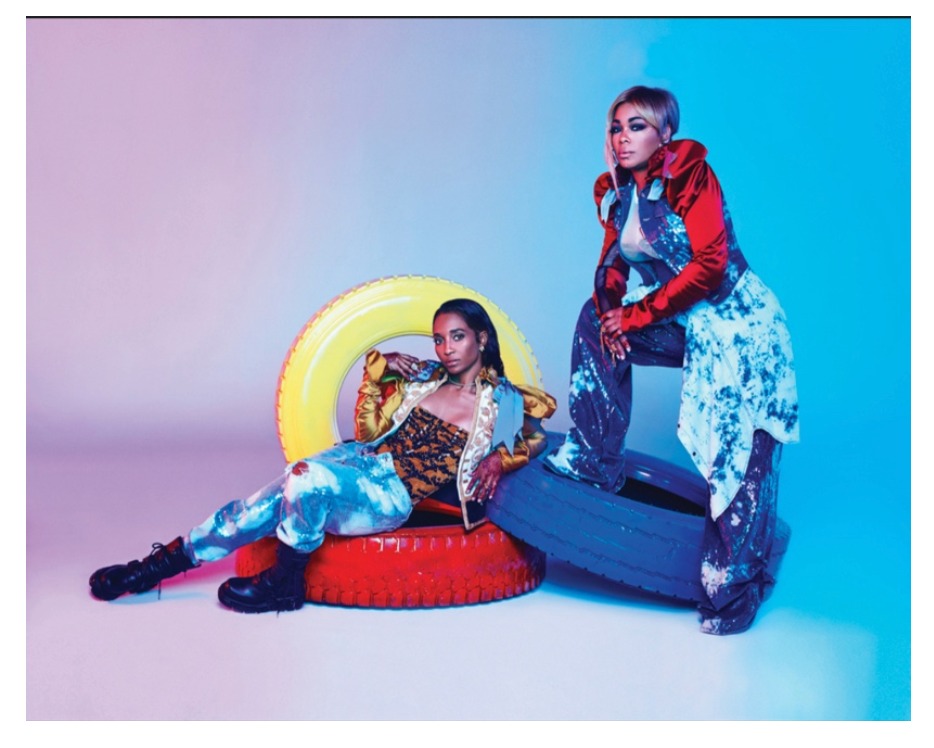 Lifetime and A&E to Simulcast Documentary Special "TLC Forever"
Known for their powerful and award-winning documentary storytelling, Lifetime and A&E will simulcast the new two-hour documentary TLC Forever, chronicling the journey of the top-selling American female group of all time who led the way with their music, message, and their style. The special documents the revolutionary group that broke boundaries, influenced an entire generation and survived against all odds as T-Boz and Chilli tell their story for the first time in a feature documentary. TLC Forever is directed by Matthew Kay and is executive-produced by Academy Award-winning and Emmy Award-winning director Roger Ross Williams (The Apollo) and his production company with Emmy®️ Award-winning producer Geoff Martz, One Story Up. TLC Forever will simulcast on Lifetime and A&E on Saturday, June 3rd at 8pm ET/PT.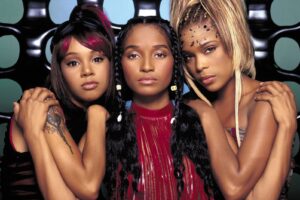 Formed in Atlanta, Georgia in 1990, TLC consisted of Tionne "T-Boz" Watkins, Lisa "Left Eye" Lopes and Rozonda "Chilli" Thomas. Having sold over 85 million records worldwide, the group enjoyed success, scoring nine top-ten hits and winning over 35 major awards including Video of the Year Award for "Waterfalls" Billboard Hot 100, including four number-one singles "Creep", "Waterfalls", "No Scrubs", and "Unpretty".
Accolades include nine top-ten hits, four career Grammy®️ Awards, five MTV Video Music Awards, and five Soul Train Music Awards.
However the glow of success was accompanied by darkness, controversy and tragedy, as TLC balanced worldwide fame and massive notoriety against internal fallouts, external attacks, bankruptcy, and illness. When Left Eye died tragically in 2002, the group faced not only immense pain and an uncertain future but also felt abandoned by the entertainment industry despite iconic achievements. Against all odds and through all the struggles, the group persevered with courage, love and unity, forging a new path to success, including launching a new tour slated for summer 2023. Williams' recent work includes HBO's The Apollo, which won an Emmy®️ in 2020 for Outstanding Documentary or Nonfiction Special, Emmy-nominated VR Experience Travelling While Black, and Academy Award-nominated and Emmy®️ Award-winning Life, Animated. Williams was the first African American director to win an Academy Award for his film Music By Prudence.
Kay is an award-winning British documentary director, who over the past decade, has directed and shot a variety of projects for broadcasters such as BBC and platforms like Netflix. Most recently, his documentary Little Miss Sumo was acquired by Netflix.
TLC Forever is produced by One Story Up and Lauren Fulton for Lifetime and A&E Network. Executive producers for One Story Up are Roger Ross Williams and Geoff Martz. Executive producers for TLC are Tionne Watkins, Rozonda Thomas, Bill Diggins for Diggit Entertainment Group and Rick Krim. Executive Producers for A+E Networks are Elaine Frontain Bryant and Brad Abramson.
Join the conversation by following @LifetimeTV and @AETV and using the hashtag #TLCForever 
"TLC Forever" will be available on demand and to stream on the Lifetime and A&E apps as well as on lifetime.com and aetv.com
About A&E Network
A&E leads the cultural conversation through high quality, thought provoking original programming with a unique point of view. Whether it's the network's distinctive brand of award-winning disruptive reality, or groundbreaking documentary, A&E always makes entertainment an art. The A&E website is located at aetv.com. Follow us on Twitter at twitter.com/aetv and Facebook at Facebook.com/AETV. For more press information and photography please visit us at press.aenetworks.com.
About Lifetime
Celebrating over 35 years of entertaining audiences, Lifetime is a premier entertainment destination for women dedicated to offering the highest quality original programming spanning award-winning movies, high-quality scripted series and breakout non-fiction series. Lifetime has an impressive legacy in public affairs, bringing attention to social issues that women care about with initiatives such as the long-running Stop Breast Cancer for Life, Stop Violence Against Women, and Broader Focus, a major global initiative dedicated to supporting and hiring female directors, writers and producers, including women of color, to make its content. Lifetime Television®️, LMN®️, Lifetime Real Women®️ and Lifetime Digital™️ are part of Lifetime Entertainment Services, LLC, a subsidiary of A+E Networks. A+E Networks is a joint venture of the Disney- ABC Television Group and Hearst Corporation.
Follow Lifetime Publicity on Facebook, Twitter, YouTube, Instagram and Tik Tok.