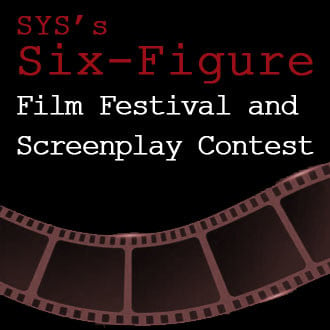 SYS's Six-Figure Film Festival offers filmmakers risk-free submissions by refunding 100% of the entry fee to all the filmmakers who's films are not screened at the festival.
With film festival entry fees on the rise and many festivals opting to screen films online, SellingYourScreenplay (SYS) is championing new initiatives to give filmmakers more value at festivals. SYS's Six-Figure Film Festival and Screenplay Contest is an annual in-person event held in Los Angeles, CA in October that showcases do-it-yourself filmmakers who have successfully completed a film for less than six-figures. In an effort to support indie filmmakers, SYS is offering a risk-free submission policy to all filmmakers: filmmakers whose films are not accepted into the festival will receive a 100% refund of their entry fee. As Covid-19 spiked in 2020 many festivals opted to go online and do virtual screenings. Many exhibitors and distributors have warned filmmakers against allowing their films to be screened online at festivals because it could potentially cannibalize earnings in the future. While these online festivals make logistics easier for the people running them, they offer little to no value to filmmakers. SYS saw a big opportunity in keeping their festival a live, in-person event so filmmakers could gather together, celebrate indie film, and network with other filmmakers and industry professionals.
"As a filmmaker myself I've been incredibly disappointed with the film festival circuit lately. Most of the time filmmakers send money for submissions, get back a half-baked rejection letter or worse, get accepted to the festival but still do not get to screen their film in an actual theater at an in-person event. With SYS's festival we aim to remove all financial risk from the filmmakers by only charging the films we accept and screen in a high quality theater here in Los Angeles," says filmmaker and festival founder Ashley Scott Meyers.
Filmmakers can learn more about the festival here: https://www.sellingyourscreenplay.com/festival About SellingYourScreenplay.com Founded by filmmaker and podcaster Ashley Scott Meyers, SYS is dedicated to helping screenwriters get their films produced. SYS offers a variety of free and paid resources including a weekly podcast where independent screenwriters and directors are interviewed, a screenplay contest, and a treasure trove of blog posts helping screenwriters with specific elements of the screenwriting process. http://www.sellingyoursc