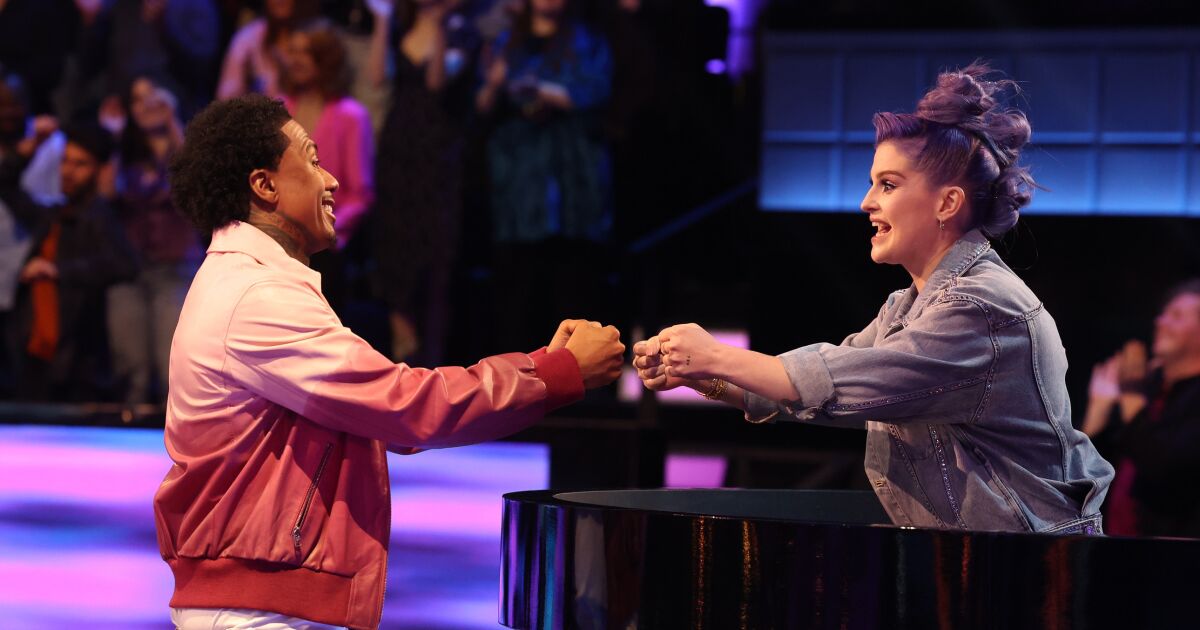 During the Season 6 premiere of "Beat Shazam," guest host Nick Cannon wasted no time addressing the elephant in the room.
"I know what you all are thinking," Cannon said at the top of Tuesday's show. "'That ain't Jamie Foxx.' And you are absolutely right."
The "Masked Singer" emcee is filling in for his pal and colleague Foxx on the musical game show while the "Spider-Man: No Way Home" star continues to recover from the mysterious health scare that landed him in the hospital earlier this year.
Kelly Osbourne is subbing for Foxx's daughter and "Beat Shazam" co-host Corinne Foxx, who recently confirmed that her father has been "out of the hospital for weeks, recuperating" and playing pickleball.
But Cannon made it clear during Tuesday's episode that the current "Beat Shazam" hosting situation is only temporary.
"Make no mistake," he said, "This is Jamie Foxx's house. He has hosted this show for five seasons and given away almost $12 million, y'all. … So I'mma do my best to live up to Jamie's 'Beat Shazam' legacy."
Cannon also acknowledged Corinne Foxx's absence, explaining that the "Beat Shazam" DJ is away "spending some daddy-daughter time" with Jamie Foxx.
Fox Entertainment announced a few weeks ago that the sixth season of "Beat Shazam" would begin filming without the Foxxes after the Oscar-winning "Ray" actor suffered an unspecified "medical complication."
"'Beat Shazam' has been an unscripted mainstay on the Fox schedule for six seasons and counting," the network said in a statement posted on Instagram.
"This season, not wanting fans of the game show to miss a minute of the fun, Nick Cannon has offered to fill in as guest host for his friends, Jamie and Corinne Foxx."
It's still unclear what happened to Jamie Foxx, who thanked his fans for their support in early May but did not provide any information about his condition. One of the few members of Foxx's circle who has spoken publicly about the situation is Cannon, who told "Entertainment Tonight" last month that his friend was "awake" and "alert" after getting Foxx's "blessing" to say so.
Another buddy of Foxx's, boxing champion Mike Tyson, said on a podcast last week that he'd heard Foxx had suffered a stroke but added that he has "no idea what happened to him."
Foxx reportedly was hospitalized in Atlanta — where his upcoming Netflix film, "Back in Action," is shooting — before relocating to a rehabilitation facility in Chicago that is said to specialize in stroke recovery, cancer treatment and brain and spinal cord injuries.
Times staff writer Nardine Saad contributed to this report.