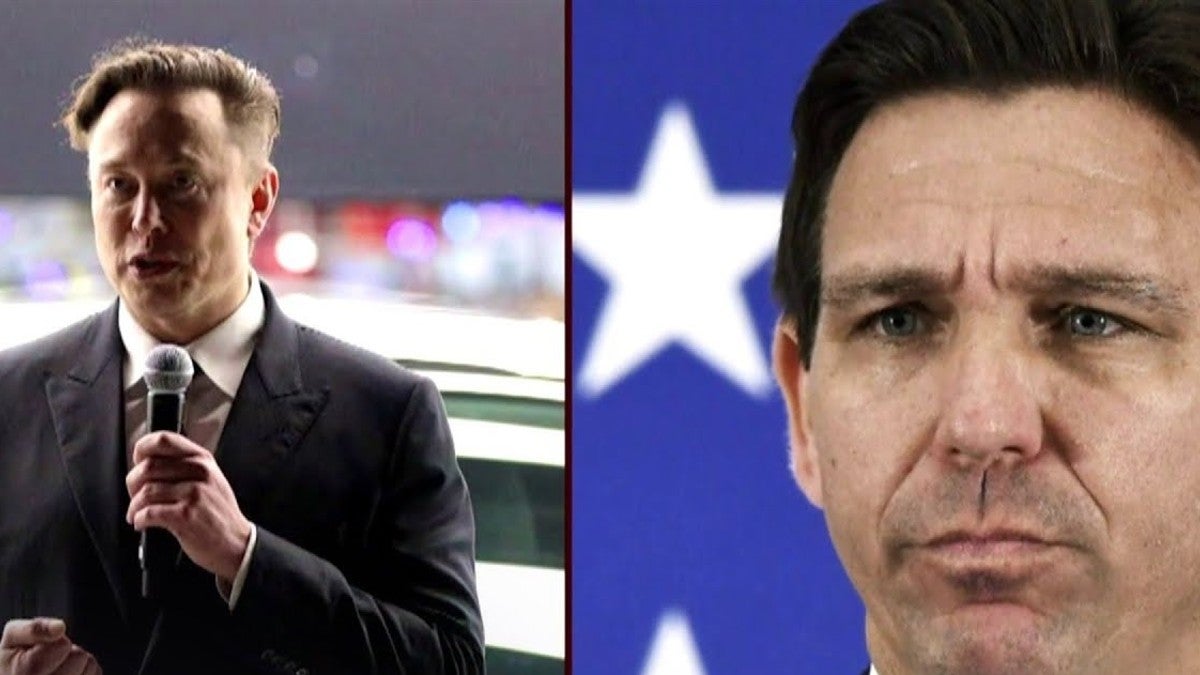 Elon Musk might own Twitter, but on Friday he got owned by Twitter after a false claim he made about Ron DeSantis got slapped with a community note explaining just how wrong he was. Whoops.
Early Friday, CBS reported that in the 24 hours after the absolute fiasco that was the launch of his presidential campaign on Twitter's audio-only platform Spaces, DeSantis raised approximately $8.2 million. Hours later, Musk quote-tweeted that and spun the fundraising haul as evidence that actually, the debacle was a roaring success.
"Lot of noise about @RonDeSantis announcing & discussing his Presidential bid on this platform. But you what isn't noise? Setting an all-time record for fundraising! Worth considering for announcements in general," Musk asserted with the certainty of someone who paid $44 billion for Twitter.
Twitter's response: Nice try. "Governor Ron DeSantis did not set all-time record for fundraising. President Donald Trump raised $24.8 million in the hours following the official launch of his campaign for re-election in 2020," read a Community Note attached to Musk's tweet. Ouch.
To be honest, yes, we do find this helpful.
For those in need of a refresher, on Wednesday DeSantis launched his presidential campaign, for some reason, on Twitter Spaces. But when people tuned in to hear him in a conversation with Musk, moderated by David Sacks, a Musk investor and DeSantis donor, what they heard instead was an excruciating 20 minutes of technical glitches and operational incompetence. The feed cut out repeatedly, and when audio did work, it revealed the three men seemed to not really understand how it worked.
Musk blamed the problems on the size of the audience — about 650,000 listeners, apparently, approximately 26% of the 2.5 million people who tuned in the same day to a PlayStation online event that had video and sound. Eventually, they canceled that particular Twitter Spaces event and launched a new one, which worked, though far fewer people tuned in.
The New York Times later said the whole thing was a demonstration of the issues Twitter has been plagued with since Musk became owner last year.