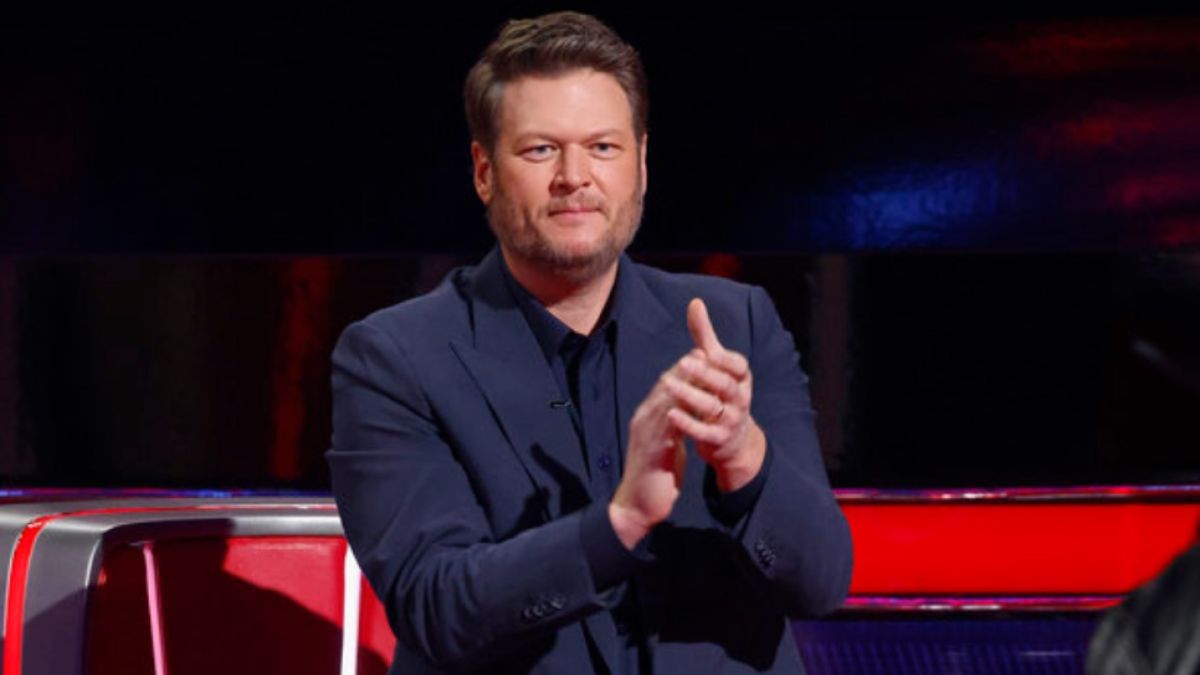 Spoiler alert! This story contains spoilers — including the winner — for The Voice Season 23 finale that aired May 23. Proceed with caution if you're not caught up!
The night we were waiting for and dreading in equal parts finally arrived, with The Voice crowning its Season 23 champion as Blake Shelton bid a final farewell to the show that he's been an integral part of for 12 years. Plenty of former members of Team Blake returned to congratulate their coach, and The Voice coaches who have sat beside the cowboy over the past decade-plus sent messages of their own during a celebrity-filled and emotional finale. Let's take a look at some of the highlights from Shelton's goodbye episode. 
Niall Horan Spoils The Cowboy's Farewell To Earn His First Win 
In the end, Blake Shelton's farewell was close to perfect, but possibly not quite there, as he failed to notch a 10th win on his way out. But who better to take the crown than his newfound "son" NIall Horan, whose artist Gina Miles was named the Season 23 winner in what Carson Daly called the "closest margin of victory in Voice history" over Team Blake's Grace West. The 18-year-old was utterly stunned as the confetti fell around her, and the One Direction singer got a congratulatory hug from the outgoing coach. 
It may not have been the closing moments Blake Shelton had hoped for, but it wrapped up an otherwise epic night for the cowboy that included celebrities from all walks of life and plenty of surprises, including a reunion with Adam Levine.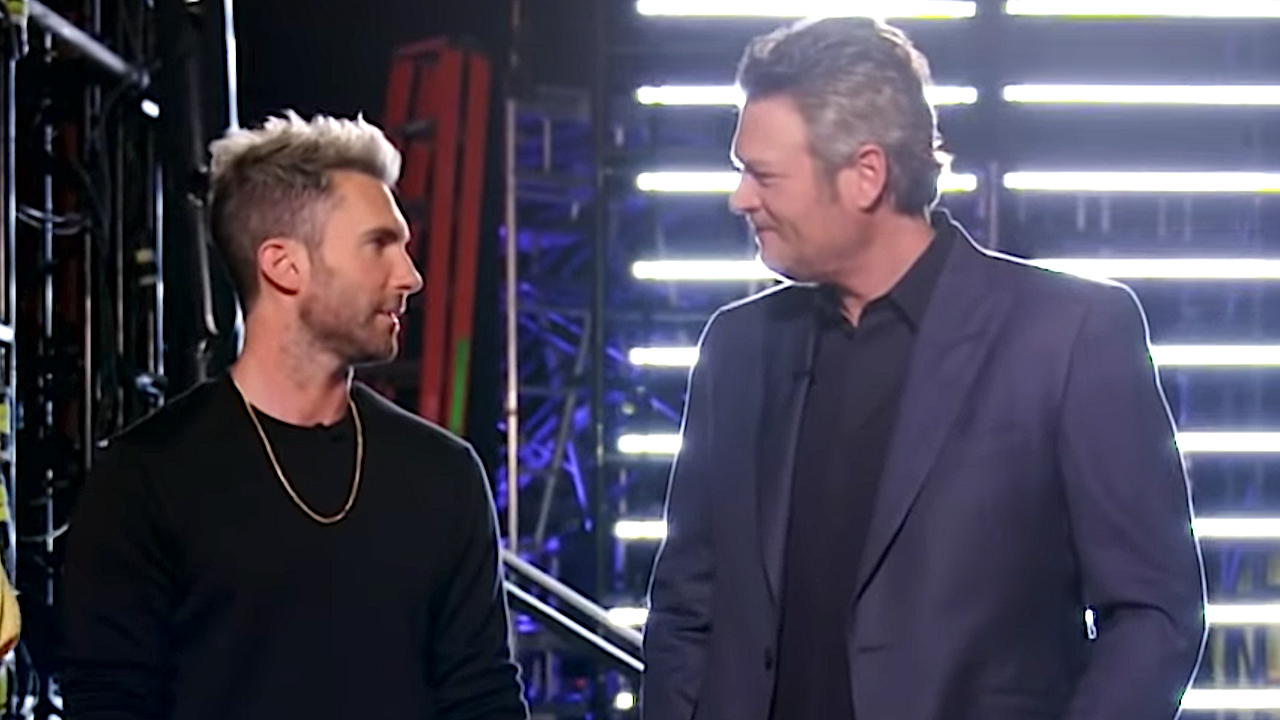 Adam Levine Introduces Blake Shelton For His Final Appearance  
The celebrations began early, and the halls from Blake Shelton's dressing room all the way to the stage were lined with crew members and other loved ones, who cheered and waved foam fingers that read "Team Blake" as he made his final walk. Rather than The Voice host and Shelton's close friend Carson Daly introducing the cowboy for the final time, Adam Levine took the honors, welcoming the man he called "my dumbest friend" to the stage for "his final show — thank God." After joking, "Don't screw it up," the Maroon 5 frontman dropped the schtick and said:  
He then joined his frenemy, sitting on the arm of the country singer's Big Red Chair to take in the performance by their fellow OG coach CeeLo Green.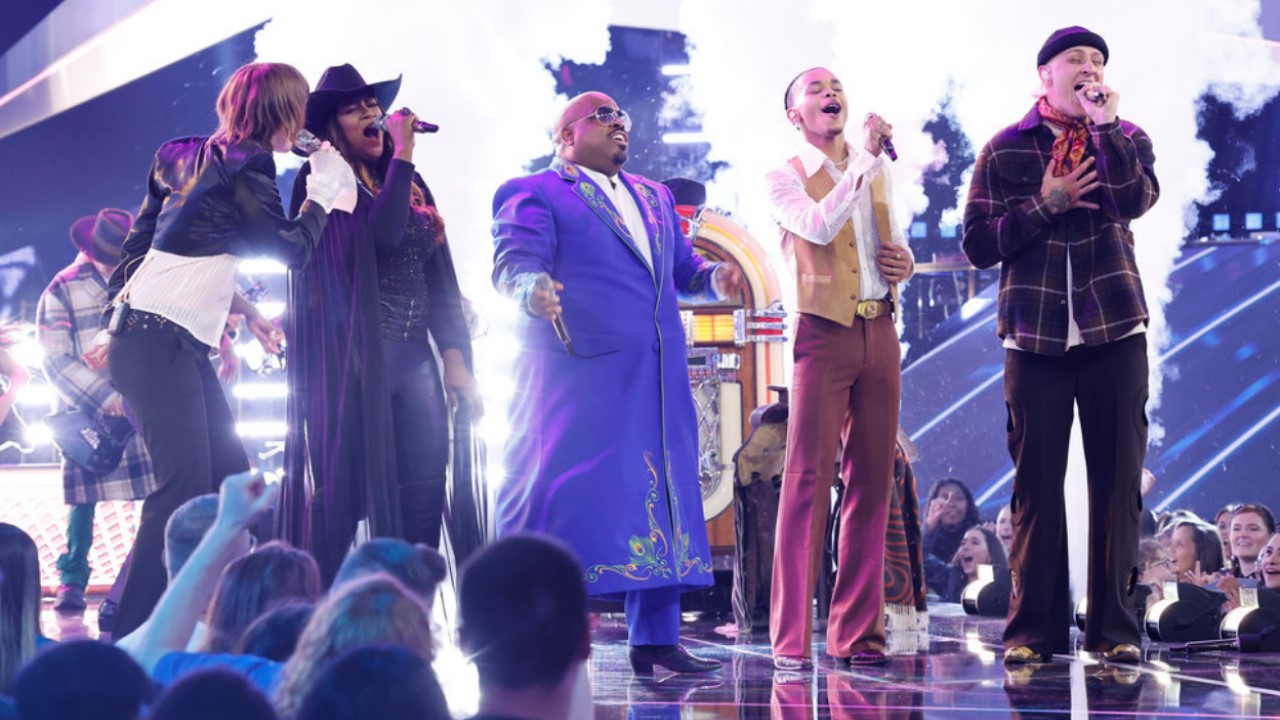 Team Blake Alumni Join CeeLo On Stage 
It is possible that some fans went 12 years without knowing what a huge fan of '80s music Blake Shelton is, but CeeLo Green was certainly aware of it, and he promised to send his friend off "the right way." CeeLo took the stage to sing a medley of "Jack and Diane" and "Don't You (Forget About Me)," before being joined on stage by Team Blake alumni Chloe Kohanski (Season 13 winner), Wendy Moten (Season 21 runner-up), Bodie (Season 22 finalist) and Cam Anthony (Season 20 champion) for "Living on a Prayer." 
It was such a cool performance, and it was great to see those artists return — not to mention sing together! Blake Shelton was clearly tickled, and he went up on stage to give big hugs to CeeLo Green and the past contestants.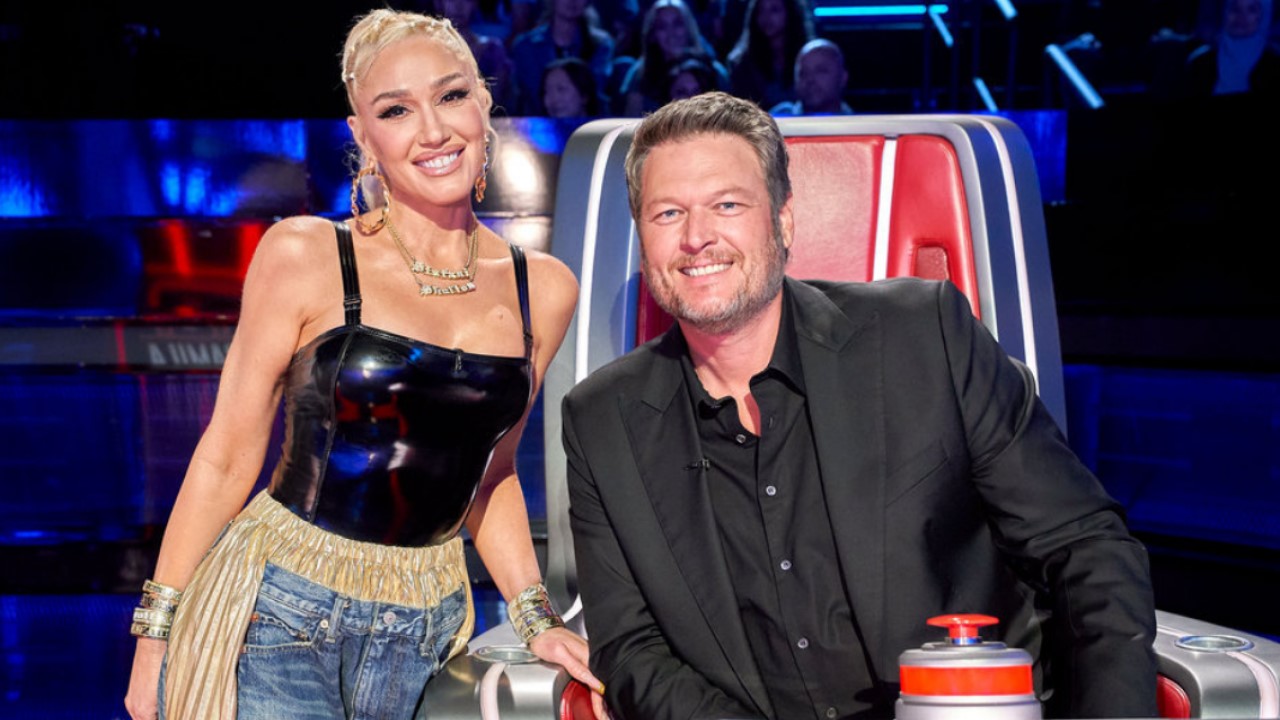 Blake Reflects As Gwen Stefani Arranges The Perfect Parting Gift 
When Gwen Stefani joined The Voice in Season 7, nobody could have predicted that she and Blake Shelton would fall in love — and that we'd get to watch that love develop right in front of our eyes. Stefani wasn't able to be present for the finale, but she recorded a tribute to her husband, and afterward, Shelton spoke about that being the greatest thing that's come from the show. He told Carson Daly: 
They really are couple goals! Gwen Stefani's work wasn't done, though, as Carson Daly later showed a video of Blake Shelton's Big Red Chair being unloaded at their house. The No Doubt frontwoman said, "Blake, do I love you or what? I pulled this off," which the cowboy was thrilled about, as he'd previously told People that those at The Voice "owe me a damn chair."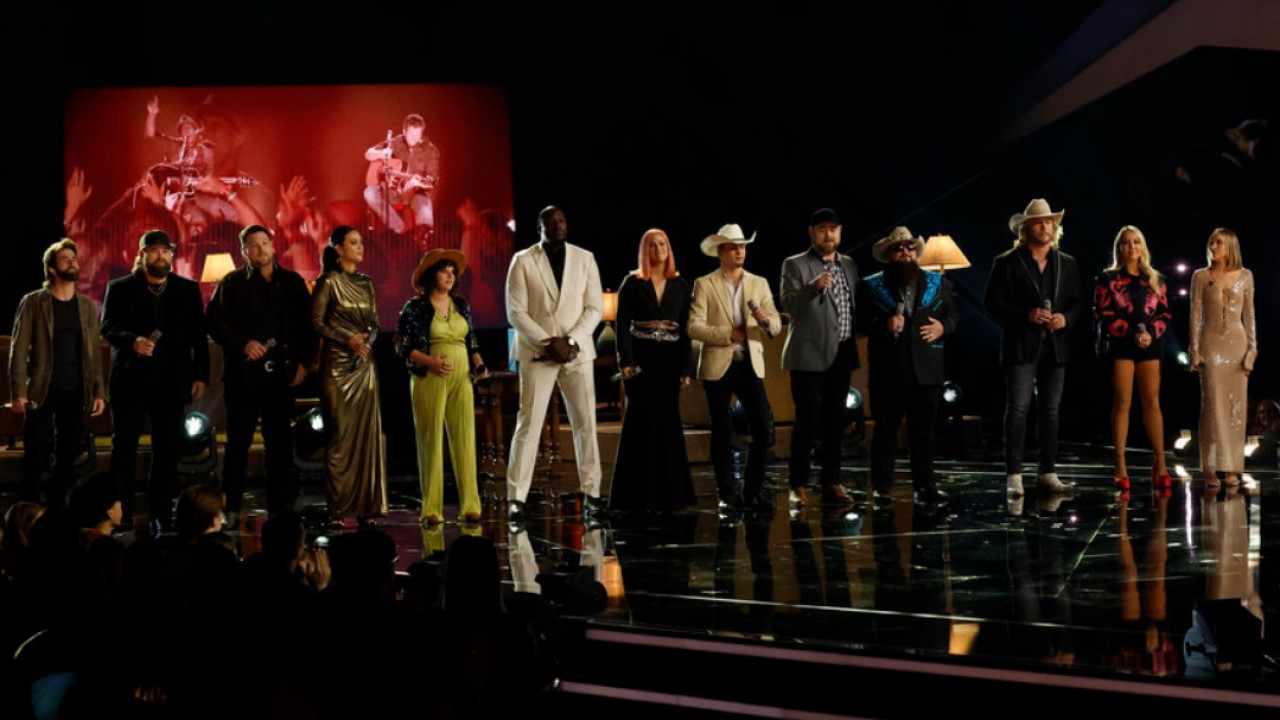 Every Team Blake Winner (And More) Surprise Their Coach 
We saw Chloe Kohanski and Cam Anthony perform early in the finale, but just before the winner was announced, an even bigger surprise awaited Blake Shelton, as the rest of his winners — Jermaine Paul, Cassadee Pope, Danielle Bradbery, Craig Wayne Boyd, Sundance Head, Todd Tilghman and Bryce Leatherwood — combined forces to sing "Good Riddance (Time of Your Life)." 
Other members of Shelton's past teams — going all the way back to Season 1 — joined them, including the Swon Brothers, Raelynn, Dia Frampton, Ian Flanigan and Xenia, as a montage played in the background, showing clips of the singers picking Blake in the Blind Auditions.
It was a truly perfect sendoff for the coach, and as if gathering so many of the people who crossed paths with the country superstar over the years wasn't enough, several celebrities also sent well-wishes. Blake Shelton's fellow GOATs George Strait, Peyton Manning, Wayne Gretzky, Jackie Joyner-Kersee, Jimmie Johnson, Dolly Parton, Lindsey Vonn and Al Michaels all appeared in video packages.
What a night it was, and congratulations to Gina Miles and Niall Horan on the win! While we wait for The Voice to return for Season 24 — where Horan will try to go back-to-back and Reba McEntire will take over Blake Shelton's coveted spot — check out our 2023 TV schedule to see what shows are premiering soon.