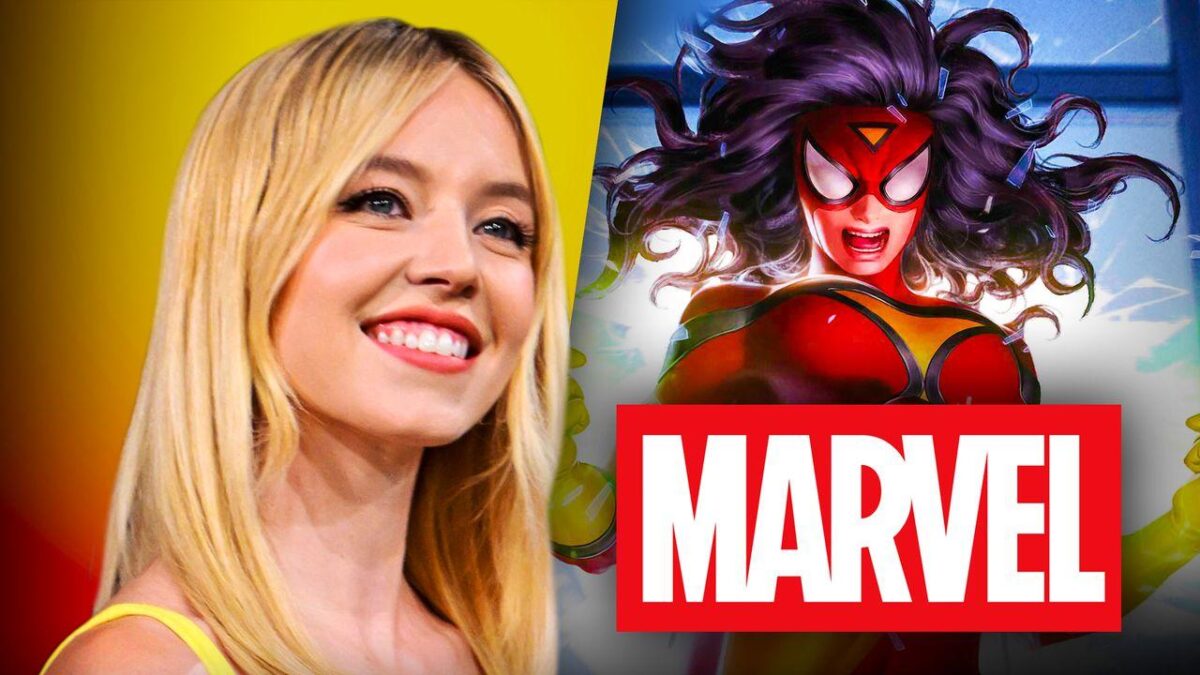 Madame Web star and Marvel newcomer Sydney Sweeney shared her excitement at being introduced to the superhero movie world alongside a group of "badass females."
Sony's Spider-Man Universe will deliver its first female-led film behind Sweeney's efforts, taking her award-winning efforts from Euphoria and White Lotus and moving to the comic book movie world.
Recent inside information revealed that Sweeney's role will see her as a version of Spider-Woman, Julia Carpenter, pitting her as a key player in Sony's Spidey world alongside other major players like Venom and Morbius.
Marvel's Sydney Sweeney Praises "Badass Females"
Speaking with Total Film magazine, via Games Radar, Madame Web star Sydney Sweeney highlighted her female co-stars with whom she'll share the screen in her Marvel debut.
Discussing her excitement for the movie, Sweeney exclaimed that she "couldn't be more excited" and that she "can't wait to be able to talk about it" more openly when the time comes.
She went on to praise her co-stars – Dakota Johnson, Isabela Merced, and Celeste O'Connor – reminiscing on the fun they had and sharing how excited she is for "a powerhouse of badass females" to take the spotlight:
"I can't wait to be able to be next to the girls that I filmed with – Dakota and Isabela, and Celeste. We had so much fun together. And I'm really excited that it's just gonna be a powerhouse of badass females for the world to see."
Sweeney also spoke with Elle in October 2022 about her role, which is one that she "fought for" before joining the Madame Web cast:
"I fought for the character. It's been a really incredible journey that I'm very, very excited to be a part of."
Additionally, in her more recent interview, Sweeney looked back to the way superheroes have been such a big part of her life.
Revealing that she's seen Marvel Studios' The Avengers "probably 20, 30-plus times" with her parents, she couldn't help but laugh as she notes how happy she made the people closest to her by being in Madame Web:
"Superheroes have been my entire life! Those [films] are all my parents ever wanted to go see. I think I've seen 'The Avengers' probably 20, 30-plus times. My family, they love [them]… I could not have made them happier choosing to do that project ['Madame Web']."
"Female Badass" Cast Driving Marvel Movie Forward
While Sony continues to struggle in developing its Spider-Man stories outside of the MCU, Sydney Sweeney expressed plenty of confidence in herself and her female co-stars to make Madame Web a success for the studio.
Sweeney has put in a great deal of work physically to take on this new superhero property, and with Johnson and O'Connor also embodying powerful female characters, there's plenty of potential for them to make their mark on Sony's Marvel legacy.
Fans got their first look at Sweeney in her new role last October, although plenty of work still remains before Sony has this new story completed and ready to add to the Spider-Man Universe.
And with Madame Web's release being delayed until quite a long time after shooting was completed for the movie, anticipation continues to build to see what Sweeney and her castmates have in store.
Madame Web will arrive in theaters on February 16, 2024.