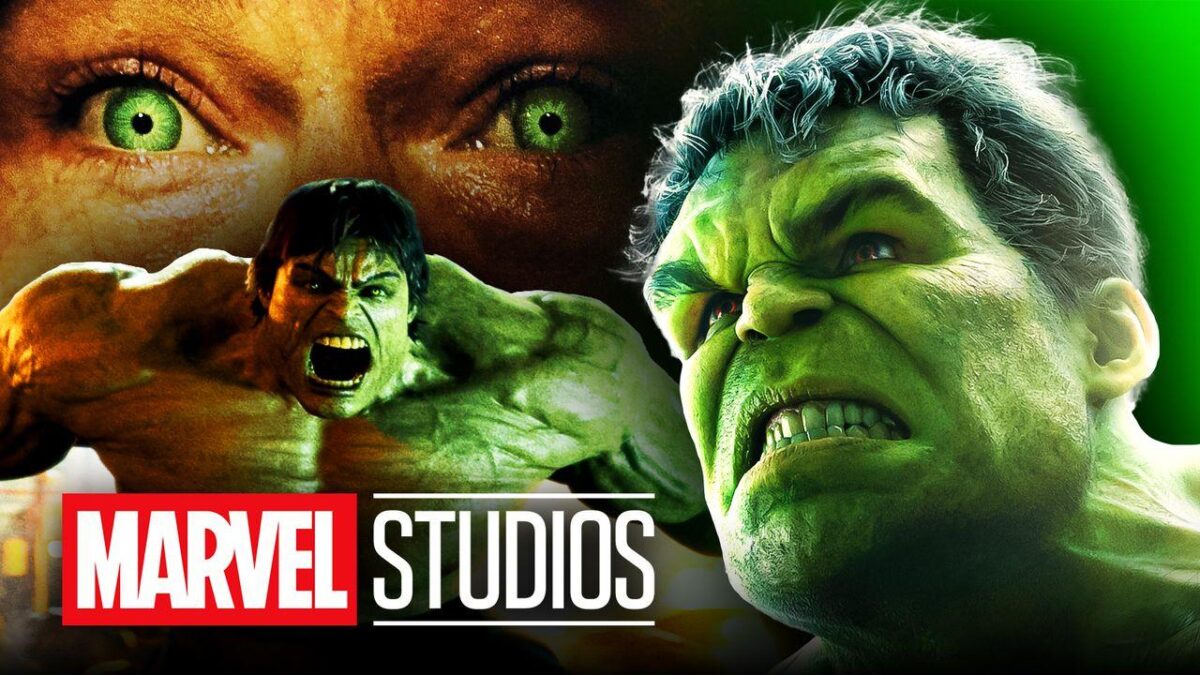 Forthcoming book The Marvel Cinematic Universe: An Official Timeline features an in-depth look at the Hulk's MCU history.
Dr. Bruce Banner has had quite the ride in the MCU thus far. Setting aside the fact that he's been played by two different actors, Bruce has gone from fearing the Hulk to becoming him for over a year straight, and finally, finding a balance between the two sides to become the merged Smart Hulk.
Banner's next on-screen appearance hasn't yet been confirmed, but his discovery that he has a son during his introduction on Disney+ opens up much more story possibilities for the character.
Marvel Timeline Book Recounts Key Hulk Events
Marvel Studios' The Marvel Cinematic Universe: An Official Timeline is an upcoming book published by Dorling Kindersley, who is known for their comprehensive pop culture guides. This MCU timeline book contains breakdowns of important events as they have occurred in the various films and shows.
Although it isn't due out until October 24, sample pages for the book were recently released, offering a look at the adventures of Mark Ruffalo's Hulk up through his adventures in Disney+'s She-Hulk.
Bruce's story begins in the mid-2000s when, after electing to test a scientific discovery involving gamma radiation on himself, he transforms into a giant, raging, green beast. Then, after being on the run for some time, Banner is called into action and takes on Emil Blonsky aka the Abomination (as seen in 2008's The Incredible Hulk).
Moving into 2012 and the Battle of New York from The Avengers, Hulk joins up with the fledgling superteam to take on Loki.
Following the conflict with Ultron in 2015, Hulk inadvertently flies a Quinjet through a jump point and ends up on the junk planet of Sakaar, where he becomes a champion in the local gladiatorial arena.
The book then brings things up to more recent MCU releases, showing that Disney+ series She-Hulk: Attorney at Law took place from 2024 to 2025.
And finally, a look at the entire two-page spread for the Hulk was unveiled.
Where Will the Hulk Go Next in the MCU?
Mark Ruffalo has logged appearances in seven MCU projects over the years, and if factoring in The Incredible Hulk, that brings the number of times the Hulk has cropped up in the franchise up to eight.
Of course, one of the more significant questions Hulk fans have had on their minds for some time has been "When will he get another solo movie?" Universal is reportedly owning the distribution rights for Hulk on film, precluding another standalone project under Disney's control.
However, rumors have continued to swirl for years that Marvel Studios will regain the Hulk's distribution rights at some point, which would free them up to take a crack at another solo film. Some fans have even speculated that a World War Hulk movie (based on the comic arc of the same name) could be announced at some point soon. This, however, remains to be seen.
Until such a time when Marvel Studios could officially develop a standalone Hulk project with Mark Ruffalo, audiences will need to be content with him showing up in other characters' series and movies as a supporting character. 
Ruffalo seems to genuinely enjoy playing the character, so there's probably a good chance that he'll pop up again soon, perhaps with his son Skaar in tow.
Marvel Studios' The Marvel Cinematic Universe: An Official Timeline hits bookstores and online retailers on October 24.