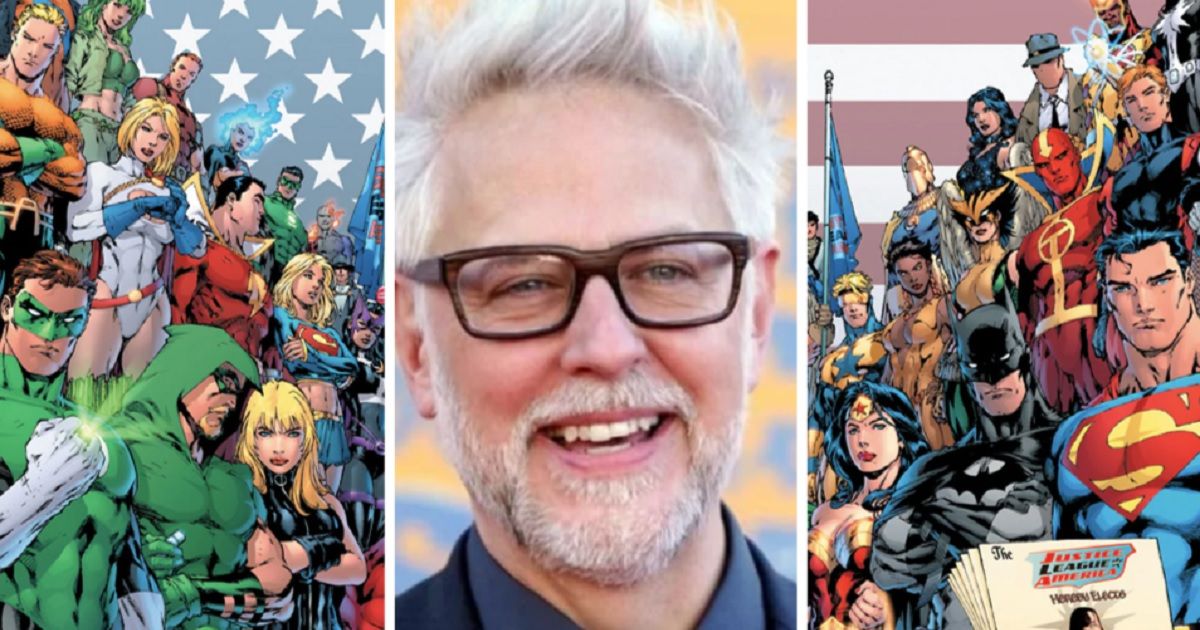 DC Studios co-chief James Gunn has explained his priorities regarding reshaping the DCU, with the filmmaker promising to make "interesting" projects and avoiding "the same old thing" that audiences have seen time and again. Speaking with the newspaper El País, Gunn's words will no doubt have many thinking about the main criticism often leveled at the MCU and breathing a sigh of relief that the world of DC will aim to avoid this…
"I'm hiring great directors and great writers. It's going to be interesting stuff, if nothing else. That's what I'd rather make, stuff that's interesting and doesn't work, than stuff that is just the same old thing that we've seen again and again."
Gunn has already proven how capable he is of crafting a different kind of comic book movie, having helmed the likes of Super and the critically acclaimed Guardians of the Galaxy trilogy. Pushing for the genre to try different things is something that Gunn has been passionate about for a while, and particularly following the release of Deadpool in 2016, with the director feeling that both Marvel and DC could go further still.
"Infinity War and Endgame were totally unique. The first Shazam! movie was high concept comedy. So I think that there's been really interesting films. I wish there were more, but yeah."
Gunn was appointed co-chairman and co-CEO of DC Studios alongside producer Peter Safran last year. He has since laid out his plans for reshaping and recalibrating the DC shared universe, revealing that the first chapter, titled Gods and Monsters, will be made up of both well-known characters and some lesser-known ones.
RELATED: Superman: What James Gunn and the DCU Have to Do Differently
Superman: Legacy Will Be the First Movie in James Gunn's DCU
Chapter one of James Gunn and Peter Safran's DCU will begin with one of the biggest heavy-hitters in the world of comics: Superman. Gunn will both write and direct the Superman reboot, Superman: Legacy, which will tell "the story of Superman's journey to reconcile his Kryptonian heritage with his human upbringing as Clark Kent of Smallville, Kansas," the official synopsis for Superman: Legacy reads. "He is the embodiment of truth, justice and the American way, guided by human kindness in a world that sees kindness as old-fashioned."
Superman: Legacy is scheduled for release on July 11, 2025, and while we do not know much more about the reboot, Pearl and We Own This City star David Corenswet is now hotly rumored to be a major contender for the lead role. The likes of Sex Education star Emma Mackey, The Marvelous Mrs. Maisel's Rachel Brosnahan, Bridgerton actress Phoebe Dynevor and Scream VI star Samara Weaving are reportedly in contention for the role of Lois Lane. But don't expect Gunn to quash any of these rumors…
Superman: Legacy will be followed up with the superhero team-up flick The Authority, a Batman project titled The Brave and the Bold, Supergirl: Woman of Tomorrow, a Swamp Thing reboot, a Wonder Woman prequel series titled Paradise Lost, the animated series Creature Commandos, a series centered on Amanda Waller, a Green Lantern series titled Lanterns, and a series about Booster Gold.